WikiLeaks Has Clinton Ally's Alleged E-Mail on MoveOn
By
Message purports to show Reines bemoaning draft-Warren effort

Campaign blames Russian hackers, hasn't confirmed content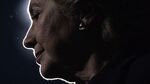 WikiLeaks posted almost 1,200 more e-mails Tuesday that it said were hacked from the personal account of Hillary Clinton's campaign chairman, including one showing a Clinton ally seeking to enlist supporters to squelch dissent from a leading liberal group.
In a 2014 e-mail, longtime Clinton aide Philippe Reines is seen reacting to a news report that MoveOn was preparing to spend $1 million to draft Democratic Senator Elizabeth Warren of Massachusetts into the presidential race.
"Making noise is one thing," Reines wrote to John Podesta, who's now chairman of Clinton's campaign, according to the WikiLeaks release. "Spending seven figures is another. She voted for the war, you punished her already, get over it. I don't know who funds them, but don't we have Hollywood friends with ties to MoveOn who can tell them to cool it?"
Reines also sent the e-mail to Jake Sullivan, who's now a top policy adviser to the campaign, and Robby Mook, who's now the campaign manager, according to WikiLeaks.
Russia Blamed
The Clinton campaign has blamed the leaks of Democratic groups' documents on Russia -- as have U.S. intelligence agencies -- and has refused to confirm the authenticity of the e-mails. Podesta seemed to suggest last week that the communications may have been altered. More than 5,300 purported messages to and from his e-mail account have been posted since Friday. Many have been cited by Republican nominee Donald Trump or his allies to paint Clinton as a typical, untrustworthy politician.
"Donald Trump has once again cheered on Russian hacking after he willfully misrepresented at the debate that hacking may not be happening," Clinton campaign spokesman Glen Caplin said in an e-mail Tuesday. "If he wants to reassure American voters, he must not only acknowledge and condemn Russia's role in this outrageous intrusion against U.S. interests, but he must finally disclose the full extent of his ties to Russia and divest any Russian-linked assets."
Reines, who advises Clinton but isn't formally working on her White House bid, didn't respond to calls and e-mails seeking comment Tuesday. MoveOn had no comment.
Podesta on Tuesday told reporters that the FBI is investigating the hack of his e-mail account and that he's fully cooperating. Susan McKee, a spokeswoman for the Federal Bureau of Investigation, declined to comment. 
"Russian interference in this election, and their apparent attempt to influence it on behalf of Mr. Trump, should be of utmost concern to all Americans," Podesta said.
Courting Warren
Warren would eventually rebuff efforts to get her into the presidential race, but she let the primary battle between Clinton and Vermont Senator Bernie Sanders play out before getting behind Clinton.
Other e-mails show how Clinton's aides tried to court Warren and her wing of the party, which was demanding further restrictions on Wall Street banking even before Clinton announced her presidential run in April 2015.
In January of that year, Clinton speechwriter Dan Schwerin wrote other top officials about a meeting he'd held with a Warren adviser.
"He was intently focused on personnel issues, laid out a detailed case against the Bob Rubin school of Democratic policy makers, was very critical of the Obama administration's choices, and explained at length the opposition to Antonio Weiss," Schwerin wrote.
Some liberals who say Wall Street has gained too much influence in Democratic circles have opposed Rubin, who was Treasury Secretary under President Bill Clinton, because of his work for Citigroup Inc. Warren blocked Weiss, who had worked as an investment banker for Lazard Ltd., from a position as undersecretary at the Treasury Department. He was later appointed as a counselor to the secretary, a job that didn't require Senate confirmation.
The drip-drip of purported e-mails comes as Clinton has begun to establish a bigger polling lead over Trump, who is facing the fallout from the release of a 2005 tape in which he bragged about groping women. The Trump video, which also emerged Friday, has prompted a number of prominent Republicans to distance themselves from Trump as the rift in the party deepens, including House Speaker Paul Ryan.
'Friends of Bill'
In another development, the Republican National Committee released State Department communications with the Clinton Foundation about relief for Haiti after a devastating earthquake in January 2010, seeking to build the case that the family charity and its contributors received special treatment while Hillary Clinton was secretary of state.
The documents, secured under the Freedom of Information Act, show a State Department employee telling a foundation staffer that he needs "to flag when people are friends of wjc," President Bill Clinton's initials, when sending along offers to help in the relief effort.
In several instances, the foundation aide, Amitabh Desai, identifies a "FOB" -- or "Friend of Bill" -- or a "WJC VIP." In one message, the State Department employee, Caitlin Klevorick, tells Desai that someone who is "Not FOB" can go through the government website for the Center for International Disaster Information.
John Kirby, a State Department spokesman, said Tuesday that the department "found no evidence that preferential treatment was given to any particularly organization or entities" with respect to Haiti contracts based on associations with the Clinton Foundation.
Bruce Lindsey, a longtime Clinton adviser who is the chairman of the foundation's board, said "no special treatment was expected or given," according to a letter published by ABC, which reported on the e-mails earlier Tuesday. "This was a time of dire need, and we mobilized our network and wanted to make sure that any help offered was put to good use."
A Clinton campaign spokesman didn't respond to request for comment on the documents about Haiti relief.
Donna Brazile
The e-mails purportedly from Podesta's account also revived the debate over whether the Democratic National Committee stayed neutral in the primary race between Clinton and Sanders.
On March 12, a day before CNN held a town hall with the two candidates, Donna Brazile, who was vice chairman of the DNC at the time and is now interim chairman, e-mailed under the subject line: "From time to time I get the questions in advance."
Brazile, who regularly appeared on the cable network, sent a question about abolishing the death penalty and said it "worries me about HRC." A different question about the death penalty was asked at the debate.
In a statement Tuesday from the DNC, Brazile said she "supported all of our candidates for president. I often shared my thoughts with each and every campaign, and any suggestions that indicate otherwise are simply untrue." She also said she never had access to CNN's debate questions and would "never have shared them with the candidates if I did."
Among other disclosures in the latest batch of purported Clinton campaign e-mails from Podesta's account:
Internal factions, spats and worries about leaks, which helped doom Clinton's 2008 presidential bid, resurfaced as her current campaign took shape.

"You got to stop this," Podesta said in a March 2015 rebuke to Reines after he implied someone had disclosed a scheduling detail to the press. "If someone wanted to leak juicy tidbits, they have a lot more to work with than our press planning. If we are going to be at each others throats before we start, we are going nowhere."

Reines responded with a lengthy denunciation of Podesta's "unfair" reaction. "I agree though that being at each others' throats will get us nowhere, and if you want me to keep it to myself, ok, done," he wrote.


Campaign spokesman Brian Fallon, who previously worked at the Justice Department appeared to have kept in touch with former colleagues there while her use of a private e-mail server was under investigation. E-mails from Fallon indicated that he was alerted when the department made a court filing in a case seeking release of Clinton's messages and that "DOJ folks inform me there is a status hearing in the case this morning."

A Trump campaign communications adviser said Tuesday that the e-mails show "a level of collusion which calls into question the entire investigation into her private server." But both of those alerts involved public information that would be available to anyone consulting the court's docket.
— With assistance by Margaret Talev, and Chris Strohm
(
Corrects job history of Weiss in 14th paragraph.
)
Before it's here, it's on the Bloomberg Terminal.
LEARN MORE