Five Things You Need to Know to Start Your Day
By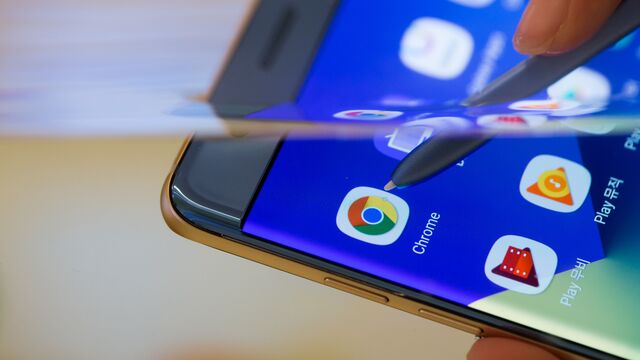 Want to receive this post in your inbox every morning? Sign up here.
Uncertainty over Russia's stance hits oil, the pound continues to fall, and Samsung halts production of its Note 7 phone. Here are some of the things people in markets are talking about today.
Oil drops
The price of a barrel of West Texas Intermediate reached a 15-month high of $51.48 in trading yesterday after Russian President Vladimir Putin said his country is ready to join OPEC in limiting oil production. Crude has failed to add to those gains this morning as uncertainty over Russia's stance rose following comments from Rosneft PJSC Chief Executive Officer Igor Sechin who was cited by Reuters as saying his company won't curb output. IEA Executive Director Fatih Birol said that a rise in oil towards $60 a barrel would see a surge in U.S. production, while Goldman Sachs Group Inc. said the success of any agreement to cut oil production is still in doubt. WTI for November delivery was trading at $51.08 at 5:55 a.m. ET.
Pound slips below $1.23
The British pound slid for a fourth day and was trading at $1.2291 as of 6:09 a.m ET. Brexit Secretary David Davis said that the falling currency would provide a boost to exporters. The triggering of Article 50, which would start the Brexit process, is facing a legal challenge in London this week as Prime Minister Theresa May attempts to maintain the power to invoke the mechanism without holding a vote in parliament first. 
Samsung ends Note 7 production
Samsung Electronics Co. announced this morning that it is to end production of its Galaxy Note 7 after a revision of the phone failed to stop it from catching fire. The market value of the Korean electronics company plunged $17 billion overnight following the announcement. The problems at Samsung mean there is one less smartphone on the market coming into the Christmas shopping season, which may give Apple Inc.'s iPhone 7 and Google's recently launched Pixel device a lift. 
Markets mixed
The problems at Samsung hit Asian shares overnight, with the MSCI Asia Pacific Index dropping 0.6 percent. Japanese shares escaped the worst of the selloff, with the Topix index closing 0.4 percent higher, as shares were lifted by a declining yen. In Europe, the Stoxx 600 Index was 0.1 percent lower at 6:12. a.m. ET. S&P futures are down 3.75 points as of 6:32 ET.
Chinese currency and property worries
Chinese regulators are looking to cool speculation in the real estate market, according to people familiar with the matter. Concerns about fast-rising property values have prompted the central bank, the China Banking Regulatory Commission, and the China Securities Regulatory Commission, to curb inflows into speculative real estate funds. Meanwhile, Goldman is warning that Chinese currency outflows may be worse than they first appear, as there's been an uptick in yuan outflows (as opposed to dollar outflows). The currency is now at its weakest since September 2010.
What we've been reading 
This is what's caught our eye over the last 24 hours.