China's Li Says Debt Risk Controllable, Growth Goal in Reach
Bloomberg News
10 million new jobs were created in the first three quarters

Premier confident that no systemic financial risk will occur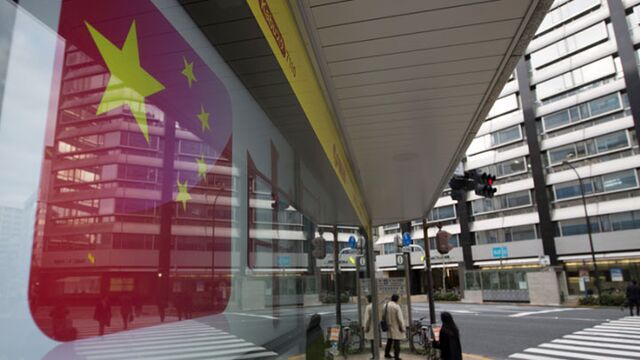 Premier Li Keqiang said China's debt risks are generally controllable and that he's confident it can achieve its economic goals this year with growth in a reasonable range.
The economy has exceeded expectation and is looking more positive in the third quarter, though it still faces downward pressure, Li said in remarks before a conference in Macau. The country will lower its relatively high leverage ratio in the non-finance sector, Li said a day after several agencies released plans to tackle excessive debt. He added that he's confident that no systemic financial risk will occur.
"Growth momentum in the first half continued into the third quarter, with some positive signs," Li said. "There's been some discussion of risks related to China's debt problem and property market. I think we should take an objective, comprehensive attitude toward the issue. China's debt risks are generally in control."
Li projected confidence in the world's second-largest economy before the Oct. 19 release of the third-quarter gross domestic product data. Growth continued to hold up with a third straight 6.7 percent quarterly expansion, according to economists surveyed by Bloomberg. Other recent data showed manufacturing at the best level in almost two years while new credit, industrial output, fixed-asset investment and retail sales have also picked up.
Labor Market
More than 10 million new jobs were created in the first three quarters of 2016 as the urban surveyed jobless rate fell below 5 percent in September, Li said.
The country's overall leverage ratio isn't high, Li said a day after policy makers signaled they're stepping up their fight against excessive borrowing. The State Council, China's cabinet, issued new guidelines Monday for reducing corporate debt and said the government won't bear the final responsibility for borrowing by companies.
Meanwhile, financial regulators plan to further tighten control on funds flowing into the property market in violation of current rules, according to people familiar with the matter. The central bank and the banking and securities regulators aim to tighten control on speculative real-estate investments and money involved in land transactions, said the people, who asked not to be identified because the information isn't public.
Macau Visit
Li spoke at the opening of a conference of ministers from China and Portuguese-speaking countries. China backs a yuan clearing center in Macau, among other supportive measures for the city, the official People's Daily reported earlier Tuesday, citing the premier.
Some analysts warned Macau's nascent recovery in gambling revenue could be interrupted this month due to Li's visit, as high-stakes Chinese bettors shy away with the presence of senior officials. President Xi Jinping, on his first visit in 2014, ordered Macau to diversify its economy from gambling and Li has reiterated the push for those efforts.
The premier also announced other support measures including for a global tourism economy forum in Macau, developing new conventions and exhibitions, and to ease restrictions by year-end for Macau-licensed vehicles accessing nearby Hengqin island that's part of the mainland, the newspaper reported.
— With assistance by Yinan Zhao, Miao Han, Daniela Wei, and Emma Dong
Before it's here, it's on the Bloomberg Terminal.
LEARN MORE