Brazil's Real Strengthens as Fed Outlook Offsets Fiscal Optimism
by
Lawmakers approved bill to cap growth in public spending

Major currencies decline with increased Fed rate hike bets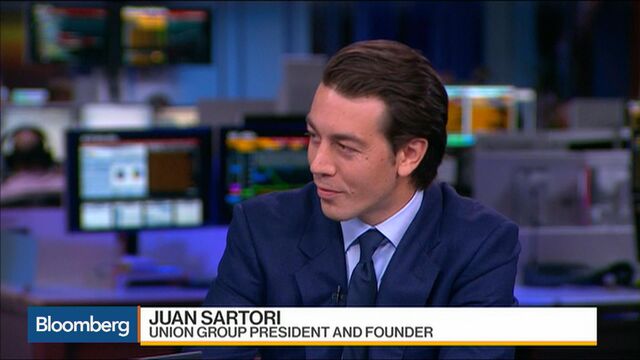 Brazil's real advanced, dodging a global slump in emerging-market currencies, after lawmakers approved a proposal to limit growth in public spending, a key measure to trim the near-record budget deficit.
The real added 0.3 percent to 3.1954 per dollar Tuesday in Sao Paulo after dropping as much as as 0.6 percent earlier as the Bloomberg Commodity Index fell 0.7 percent. An index of currencies from developing nations fell the most in a month as increased bets on a Federal Reserve interest-rate hike bolstered the dollar and pushed down commodity prices. Materials such as iron ore, soybeans and oil account for more than half of Brazil's exports.
Investors' expectation that a new administration would be able to tackle the budget deficit and restore confidence has propelled Brazilian assets to a world-beating rally this year. On Monday, lawmakers approved the constitutional amendment that will cap growth in public spending with 366 votes in favor, more than the 308 needed. A second vote on the spending cap is expected to take place in the Lower House by the end of the month. The legislation then goes to the Senate, where it also requires approval by a three-fifths majority in two separate votes.
"The vote was spectacular, it showed the government's strength," said Solange Srour, chief-economist at ARX Investimentos.
The Fed funds futures market is signaling a 67 percent probability the Fed will raise rates in December, compared with a 59 percent likelihood seen at the end of last month. The real is particularly sensitive to global interest rates because Brazil's local benchmark -- at 14.25 percent -- is the highest among the Group of 20 countries and is more than 28 times the overnight rate in the U.S. Buying the real with borrowed dollars in a carry trade has returned 36 percent this year, the most among 42 currencies tracked by Bloomberg.
Swap rates on the contract maturing in January 2018, a gauge of expectations for interest-rate moves, were unchanged at 12 percent.
Before it's here, it's on the Bloomberg Terminal.
LEARN MORE