Temer Scores Big Win With First Vote of Brazil Spending Cap
By and
Lower house of Congress approved measure by 366 votes to 111

Second vote needed in lower house before bill moves to senate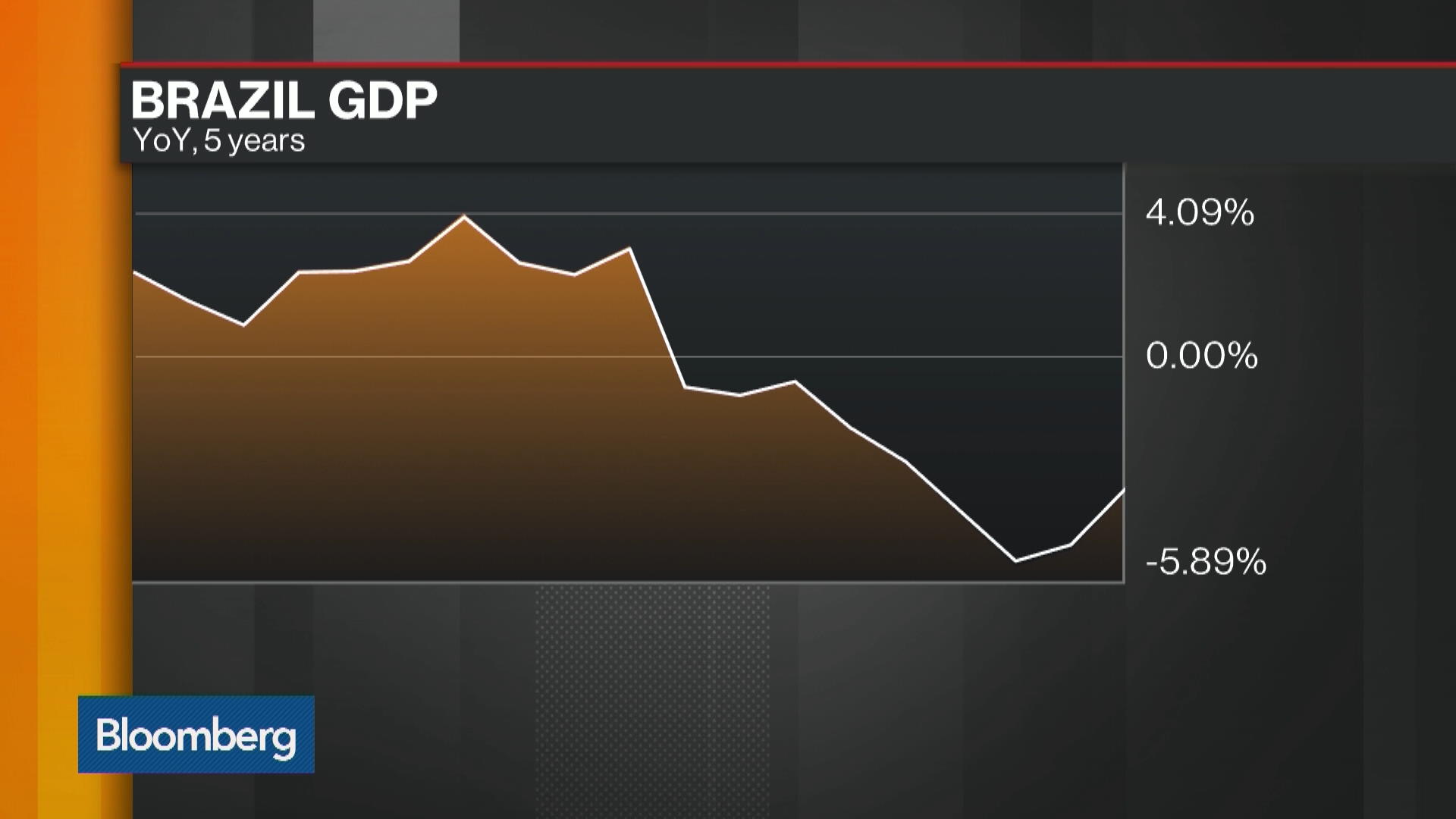 Brazil's President Michel Temer secured his most important congressional victory to date as the lower house overwhelmingly supported a constitutional amendment that will cap growth in public spending as part of the government's efforts to tackle a near-record budget deficit.
Lawmakers approved the controversial proposal with 366 votes in favor, while 111 voted against. The government needed a minimum of 308 votes, equivalent to three-fifths of the entire lower house, to support the bill in the first of two rounds of voting. The amendment proposes freezing public spending in real terms, with increases limited to the previous year's rate of inflation, for at least the next 10 years. 
Monday's comfortable margin of victory is the most significant sign yet that Temer's government may have the political support needed to live up to investor expectations. With Brazil mired in a deep economic recession and reeling from a massive corruption scandal, Temer took over from impeached President Dilma Rousseff promising to restore the nation's battered financial credibility.
Brazil's business and investor confidence have improved since he took office on an interim basis in May, driving the Ibovespa stock index to a two-year high and extending the real's world-beating rally this year to 23 percent. But Monday's vote, which was fiercely opposed by many on the left of Brazilian politics, was Temer's first major test in Congress since he was confirmed as president at the end of August.
Both Temer and his finance minister, Henrique Meirelles, personally lobbied legislators to support the amendment. The spending cap, along with a proposal to reform Brazil's pension system, is the cornerstone of the administration's plans to tackle a budget deficit of around 10 percent of gross domestic product.
Central bank President Ilan Goldfajn has stated that the progress of additional austerity measures sent to Congress will be one of the factors he'll consider when his board meets Oct. 18-19 to decide on the Selic, the country's benchmark interest rate. Traders in Brazil, which has the highest key rate among G-20 nations, bet that the Selic will be cut this month for the first time since 2012.
The decision "should give cover for the monetary policy committee to begin lowering interest rates at this month's meeting," Neil Shearing, chief emerging markets economist at Capital Economics, wrote in a note to clients.
Lawmakers debated specific parts of the bill into the early hours of Tuesday morning, without accepting alterations to the main text. A second vote on the spending cap is expected to take place in the lower house by the end of the month. The legislation then goes to the Senate, where it also requires approval by a three-fifths majority in two separate votes.