Hillary Clinton's Lead Grows in Post-Video Poll
It's one of the first tangible signs of the damage inflicted on Trump by the 2005 video.
By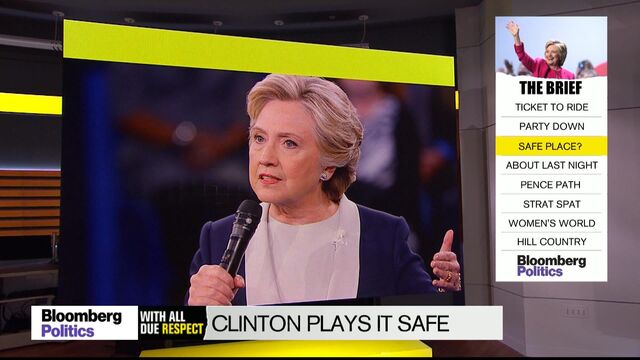 An NBC/Wall Street Journal poll released Monday shows Democratic presidential nominee Hillary Clinton with an 11-point lead over Republican Donald Trump, one of the first tangible signs of the damage inflicted on his campaign by the release Friday of a lewd 2005 video.
Clinton had the support of 46 percent of likely voters, up three percentage points, in a race that also included two third-party candidates, while Trump had 35 percent. In a two-way match-up, Clinton had a 14-point edge, 52 percent to 38 percent.
The poll was taken Saturday and Sunday, before the two clashed during Sunday night's debate.
More than half of likely voters said the video, in which Trump talked about groping women, should be a campaign issue. 
Forty-nine percent of respondents in the poll also said they preferred Democrats to be in power in Congress, while 42 percent chose Republicans.  House Speaker Paul Ryan told GOP lawmakers Monday his highest priority was denying Clinton a congressional majority in the face of increasingly certain win.
The poll of 500 registered voters has a margin of error of 4.4 percentage points. The margin of error for likely voters was plus or minus 4.6 percentage points.