'Apprentice' Producer Says He Can't Release Old Trump Footage
By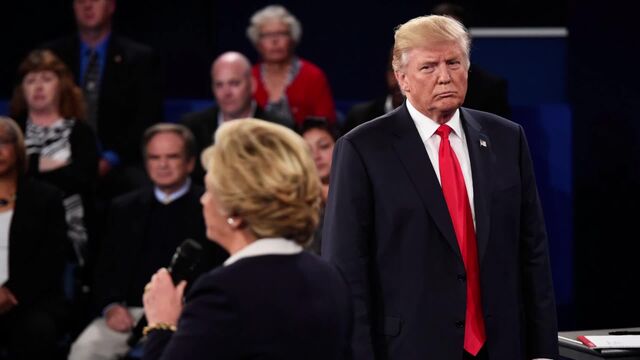 Mark Burnett, the creator of "The Apprentice," won't make public any unreleased footage or material from the show that featured presidential candidate Donald Trump, saying he doesn't have the legal authority to do so.
"Various contractual and legal requirements" prevent Burnett and MGM Holdings Inc., which acquired his production company last year, from making footage available, they said in an e-mailed statement Monday. Burnett also denied threatening litigation against anyone leaking footage from the show. He and Trump are both credited as producers for the series, according to MGM's website.
The joint statement with MGM is a response to pressure on the makers of the TV series to release tapes that might reveal other unflattering recordings of Trump, following the leak of the Republican nominee bragging off camera on another TV show that he used his star power to force himself on women.
The producer also said that he is a supporter of Democratic candidates. His company was acquired in two stages by MGM, the studio that owns the rights to the James Bond film franchise, in 2014 and 2015.
Before it's here, it's on the Bloomberg Terminal.
LEARN MORE