Retail Brokers Reassure Customers After Sterling's Flash Crash
By
FXCM, Saxo Bank say systems functioned without disruption

SNB decision in 2015 to lift its currency cap hurt the brokers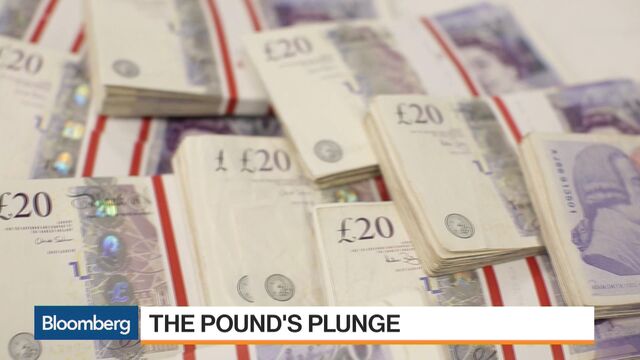 Retail currency brokers, which were stung by market volatility when the Swiss National Bank scrapped its currency cap in 2015, sought to reassure customers that their systems functioned normally during a sudden drop and rebound in the pound on Friday.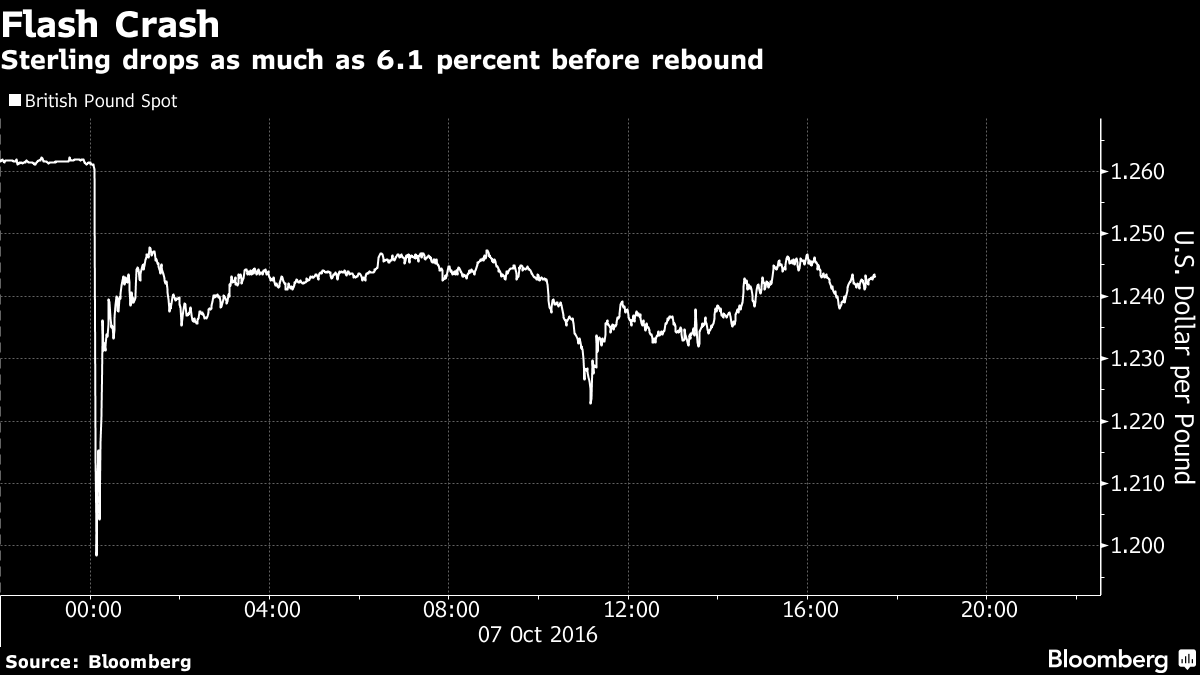 The pound slid as much as 6.1 percent to a 31-year low in the space of two minutes on Friday, according to composite prices compiled by Bloomberg. Traders struggled to single out a reason, citing potential automatic orders when the currency reached certain levels and algorithms adding to selling pressure at a time of day when liquidity is relatively low.
FXCM Inc.'s "systems and operations functioned without material adversity" during sterling's flash crash, it said in a statement. Charles Henri Sabet, the chief executive officer at London Capital Group in London, said the incident "was good for us and our clients traded the whole night."
Retail brokers are striving to regain credibility after the Swiss central bank's shock decision sent the franc surging, costing them millions of dollars. Volumes are rising and markets functioned smoothly during torrid trading on the night of Britain's referendum on European Union membership, vindicating the protective measures they took in the run-up.
"Our systems have performed well and without any disruptions despite the extreme but short-term volatility in sterling and low liquidity in early Asia trading hours," said Claus Nielsen, head of markets at SaxoBank A/S in Hellerup, Denmark. "Activity has been high but overall our clients' exposure in sterling is low. Like other market participants we are monitoring the events closely."
— With assistance by Chiara Albanese
Before it's here, it's on the Bloomberg Terminal.
LEARN MORE