Pound's Slide Is Boon for Melia as U.S. Travelers Return to U.K.
by
Cheaper travel to U.K. after Brexit spurs bookings from U.S.

Melia's growth plans focus on Asian markets, CEO Escarrer says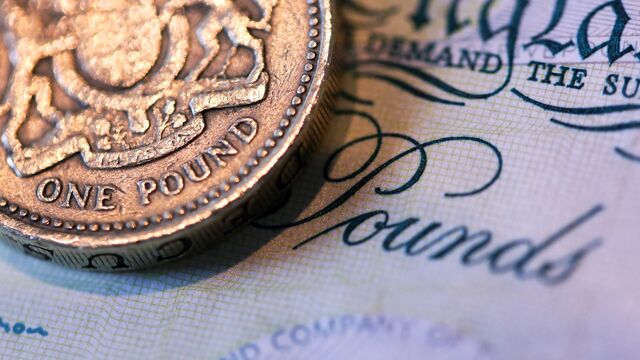 Travelers from the U.S. are taking advantage of the pound's plunge to its cheapest level in three decades to book more trips to London, said the head of Europe's second-largest hotel operator.
Since June when the U.K. voted to leave the European Union, Melia Hotels International SA has seen a double-digit increase in bookings from the U.S. for rooms at its three London hotels, Chief Executive Officer Gabriel Escarrer Jaume, 45, said in an interview at one of his hotels in downtown Madrid.
The pound this week dropped to its lowest level since 1985 against the dollar on mounting concerns that the U.K. is headed for a so-called hard Brexit, that would restrict access to the European Union's single market. Prime Minister Theresa May said last weekend that she'll trigger a formal process for quitting the union by March.
Follow @Brexit for the latest news, and sign up to our Brexit Bulletin for a daily roundup.
"We are seeing a substantial increase in the U.S. public going to London," Escarrer said. "The devaluation of the pound can make it more attractive for Americans."
The flip-side of the weaker pound is that travel to Spain has become more expensive for Britons, who make up about 14 percent of the company's total clients. Tourists from the U.K. are among the main clients of Melia's Spanish resorts, which account for 33 percent of overall operating profit.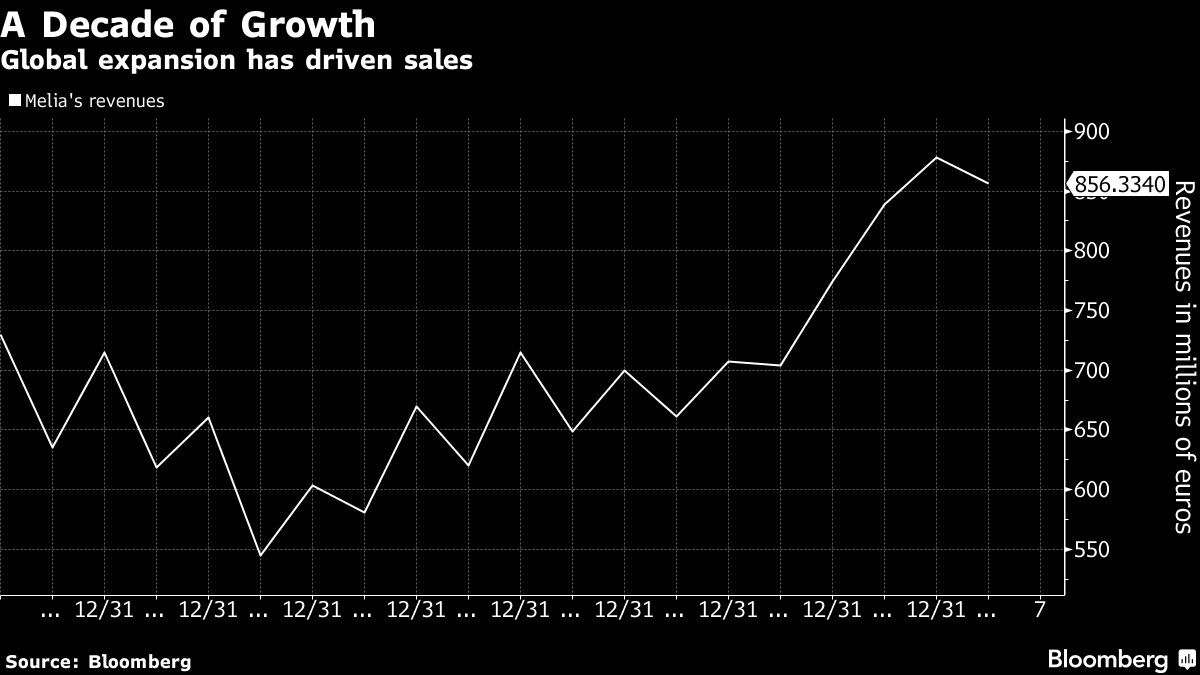 Even so, Escarrer said he didn't expect a major currency impact on bookings by British customers given that a slide in the U.K. currency against the euro to even weaker levels in 2011 didn't cause them to scale back their travel plans.
Melia is also shaking off the impact of political turmoil in Brazil, where the company is starting to see a rebound in corporate requests for future events following the impeachment of Dilma Rousseff on Aug. 31, after having reported weaker performance in the the country in the first half, Escarrer said.
"We are having far more requests for future conferences and conventions," Escarrer said, referring to Brazil. "As a result of the stability with the new government, we've seen many more requests for events and congresses in hotels and that's the first symptom of recovery."
The company has also seen a similar trend in in Argentina, driven by business and investor interest in the economy since President Mauricio Macri took over in December, Escarrer said.
After joining Spain's benchmark Ibex-35 stock index in August, the company now aims to recover its credit rating "sooner or later," said Escarrer, who worked as a corporate finance banker for Salomon Brothers in the 1990s before joining the company his father founded. The company doesn't have a debt rating at the moment, he said.
Melia is based in the island of Mallorca, where in 1956 Gabriel Escarrer Julia, 81, father of the current CEO, founded the company. The elder Gabriel Escarrer is still chairman of the company and his family owns 52 percent of Melia's shares.
Melia has posted six consecutive years of increases in so-called revenue per available room, or revpar, a key earnings metric for hotels. The operator has the highest revpar among global listed hotel operators and that will continue for at least two year, driven in part by the opening of 25 to 30 new hotels per year, Escarrer said.
The company will focus its growth plans on Asia, especially Vietnam, China, Thailand and Indonesia, he said. Expansion should allow the company to generate 8 to 9 percent of operating profit in Asia in 3 to 4 years time, up from the current 1 percent, he said.
Before it's here, it's on the Bloomberg Terminal.
LEARN MORE