Pound's Drop Prompts Worries About Currency Market Stability
By and
Crash was 3rd such drop in 14 months in $5-trillion market

Bank trading reduced amid boom in algos and trading platforms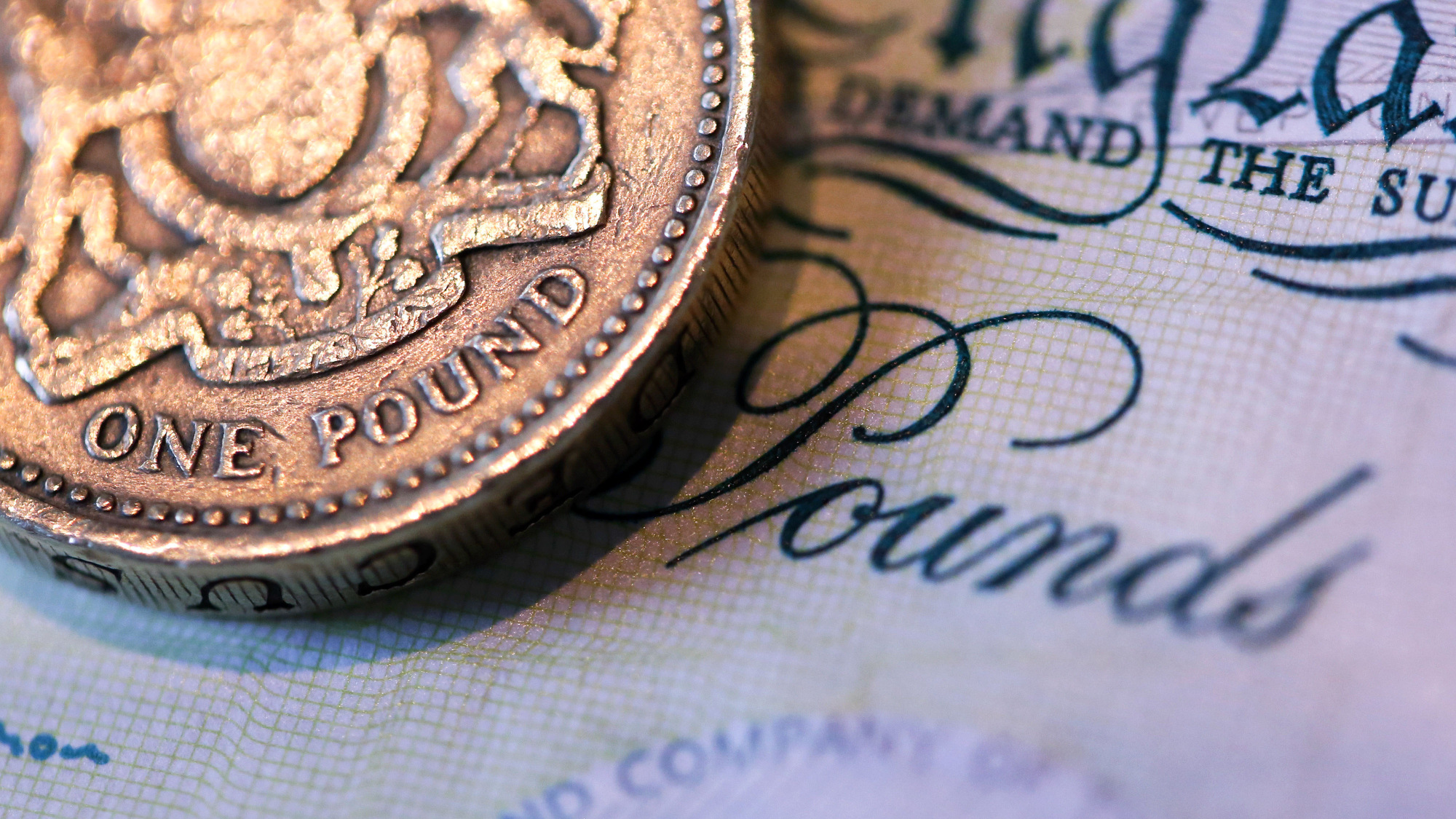 The pound's sudden plunge Friday is fueling concern that trading has become less stable in an ever more complex market.
Sterling's 6.1 percent drop against the dollar came on the heels of at least three inexplicable currency tumbles in the past 14 months. Banks, the traditional backbone of the $5.1 trillion-a-day currency market, now have a smaller presence and many human traders have been replaced by computers.

The drop left everyone from market makers to regulators scrambling for an explanation, questioning whether algorithmic trading, diminished market-making at banks and a proliferation of trading platforms were at fault. The crash came at the time of day when trading hubs in Singapore, Tokyo and Hong Kong were taking over from New York, suggesting that thin liquidity combined with an element of surprise may have helped spur the plunge.
It was mostly proprietary traders, not banks, providing sterling prices in the early morning hours, said Dmitri Galinov, chief executive officer at currency platform Fastmatch Inc. in New York.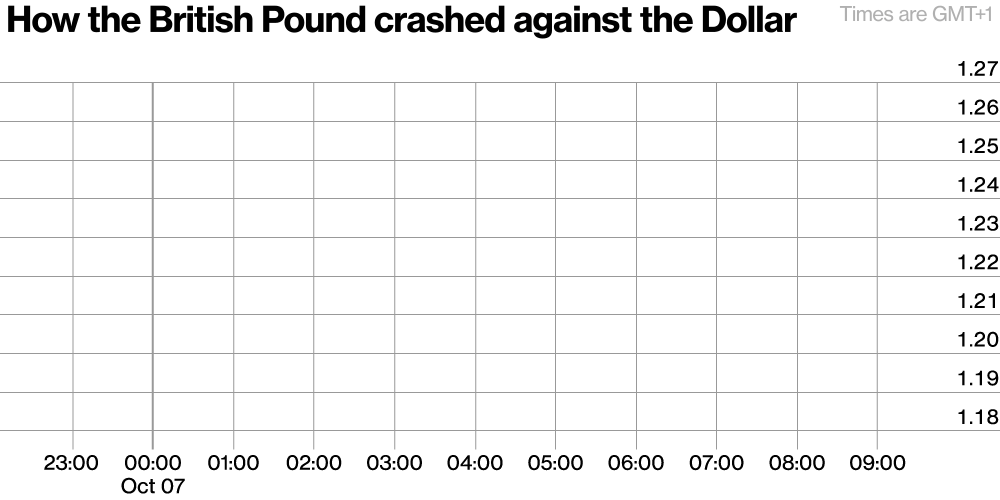 "The same thing happened during Brexit -- when there is volatility, it looks like non-banks are there more than banks, at least on our platform," he said.
Thomson Reuters Corp. operates the dominant platform for electronic buying and selling in the British pound. The firm today said its systems were operating properly.
The pound's volatility reminded traders of January 2015, when a shock decision by the Swiss National Bank whipsawed the franc and some major banks sought to reopen and change trades. Those same banks have been pulling out of currency trading as new rules restricting their ability to take risks have come into effect. Their downsized role has decreased liquidity in the market, say observers, making it more vulnerable to momentary crashes.
Why did the pound crash and what's happening now? Bloomberg FX strategist Richard Jones explains
"It's still the banks that are supporting the prices and when the top 10 of those banks don't show prices, it messes things up," said Jeffrey Halley, a Singapore-based market strategist at Oanda Asia Pacific Pte.
Foreign-exchange sales and trading headcount at 12 of the largest banks shrank 28 percent worldwide between 2010 and 2015, according to Coalition Development Ltd., a London-based research firm. Under the Volcker Rule in the U.S., banks are restricted from trading for profit with their own money, while Europe's Basel III is forcing them to hold more capital against trading activities to bolster financial stability.
Stepping In
Follow @Brexit for the latest news, and sign up to our Brexit Bulletin for a daily roundup.
As banks have pulled back, computer traders have stepped in, more than tripling their foreign-exchange volumes over the last three years to almost $200 billion a day, according to Aite Group, a consultant in Boston. Some critics say these firms aren't as reliable as traditional market-makers.
Electronic market-makers say they've been there at much-needed moments. They point to their availability at such times as in the aftermath of the U.K.'s Brexit decision as a sign that they can be counted on when it matters.
"It's becoming more a fact of life," said Kay Van-Petersen, global macro strategist at Saxo Capital Markets Pte in Singapore. "A lot of the risk takers that used to supply liquidity before are no longer there, the prop guys at the banks. That's definitely one of the key issues affecting the markets."
Watch Next: Bad Week for Sterling Ends With a Flash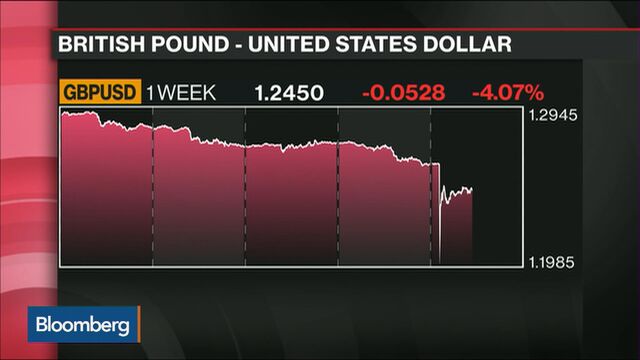 While some of Saxo's clients were able to profit on bets that the pound would fall, Van-Petersen said the increasing number of sudden market swings still makes traders uneasy.
"We're getting all kinds of wacky moves, more so than we've had for a while," he said.
Bloomberg LP, the parent company of Bloomberg News, competes with Thomson Reuters in providing news and information.
— With assistance by Jonathan Burgos
Before it's here, it's on the Bloomberg Terminal.
LEARN MORE