markets
Pound's Crash Looks Less Flash Next to the Last Week's Declines
Putting this week's plunge into context.
By and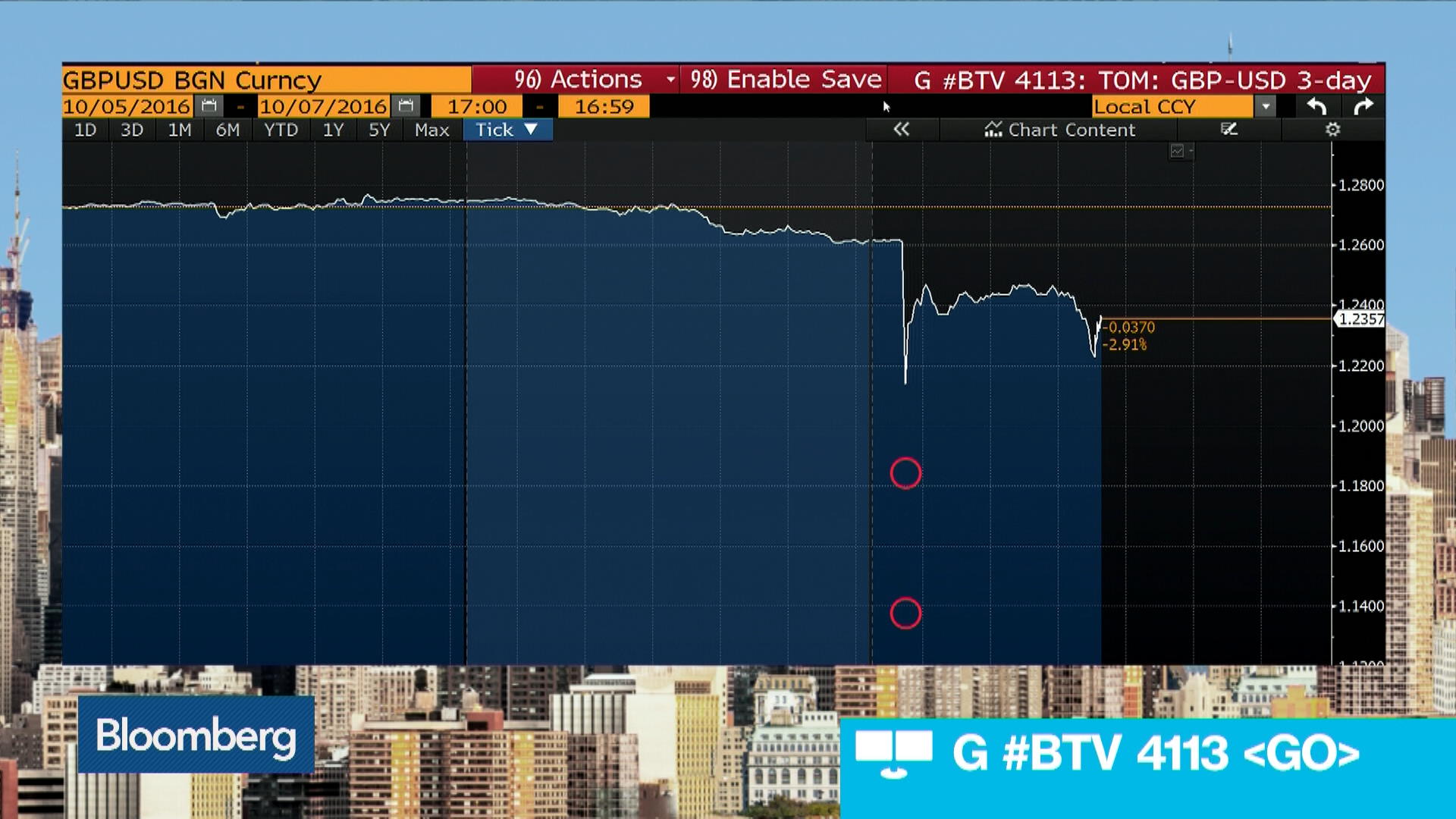 The overnight moves that sent the pound crashing to a new 31-year low took traders worldwide by surprise. But put them into a wider context, and the currency's fleeting plunge doesn't look so steep relative to the erosion in value it's sustained over the course of a week which featured ministers seeming to opt for an emphatic withdrawal from the European Union. 

Comparing the pound's overnight move with other recent, high-profile flash crashes, there's another notable difference. The currency hadn't, as of 9 a.m. in London, recovered to its earlier levels. 

"A huge amount of any outstanding positioning will have been washed out and we may be starting from a new, even more nervous footing," Citigroup's Sam Underwood wrote in a note to clients this morning. That suggests new, lower levels for the currency may be here to stay. 

This week's plunge in sterling is the second biggest since the financial crisis, with the only steeper crash registered in the week of the Brexit vote. 


Before it's here, it's on the Bloomberg Terminal.
LEARN MORE