Pound Is the Latest Flash Crash That Traders Won't Easily Forget
By
Algorithmic trading seen exacerbating pound's extreme drop

Stock, futures and Treasury markets have all suffered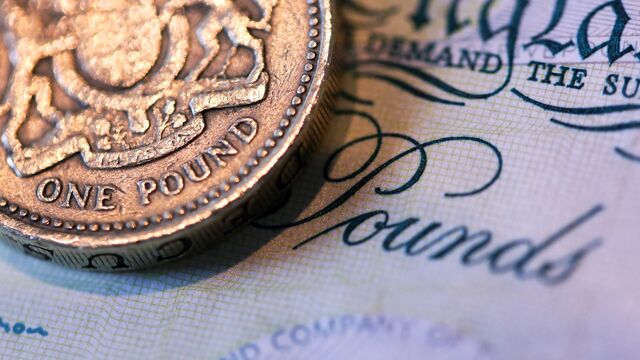 Traders watching the pound's 6.1 percent plunge against the dollar in minutes on Friday morning in Asia could be excused for feeling disbelief -- and perhaps some deja vu.
A decline in currency transactions is making moments of extreme volatility more common as participants find it harder to enter or exit positions without affecting prices. And as computers take over the market, algorithmic traders who some say exacerbate swings have more than tripled foreign-exchange volumes over the last three years, according to Aite Group.
But wild moves that market watchers struggle to immediately explain aren't confined to currencies. Across assets, here's a recap of days in the past few years that traders would rather forget:
May 6, 2010: U.S. Stocks
The Dow Jones Industrial Average tumbled as much as 9.2 percent, its biggest intraday percentage loss since 1987, in a selloff that briefly erased more than $1 trillion in market value.
Automated trading strategies got some of the blame in the aftermath: while the plunge wasn't caused by high-frequency traders, their habit of buying and selling rapidly helped push prices down, kicking off a related slump in stocks, a report by regulators found. Navinder Sarao, accused of contributing to the crash by spoofing futures markets, is set to appeal an extradition ruling against him in a U.K. court this month.
Oct. 15, 2014: U.S. Treasuries
Rapid buying and selling caused Treasury yields to plunge and then rise, covering a 37-basis-point range during a 12-minute period starting at 9:33 a.m. Intraday changes of greater magnitude have only happened on three occasions since 1998 and, unlike the October 2014 movement, they were driven by significant policy announcements.
The harrowing swing resulted in part from banks and HFT, according to a report by U.S. authorities. In a six-minute window that morning, banks essentially pulled out of the market, providing no, or very few, offers. At the same time, HFT firms exacerbated the situation by often being on both sides of the same trade, according to the report.
Aug. 24, 2015: U.S. Stocks
At its worst, about $1.2 trillion of market value had been erased from U.S. shares before prices leveled off and the Dow Jones rebounded almost 1,000 points. Volatility was so extreme that a gauge of market stress got too jammed up to function.
There was at least some fundamental explanation for the decline, with global markets slumping in the wake of China's surprise yuan devaluation. But chaotic trading of hundreds of exchange-traded funds were also a key problem, spurring U.S. officials to review whether they should revise certain safeguards put in place after the May 2010 flash crash amid concerns that those protections contributed to the carnage.
Aug. 25, 2015: New Zealand Dollar
At about 1:10 a.m. in Wellington, the kiwi plummeted almost 4 U.S. cents to 61.30 cents, a six-year low, before bouncing back. The spread between bids and offers on the currency gapped to 2 U.S. cents, while the 8.3 percent intraday drop was the biggest in 30 years.
Jan. 11, 2016: South African Rand
The rand plummeted 9 percent in 15 minutes, sliding to record lows versus the dollar and the yen. Like Friday's slump in the pound, the move came in the early hours of the Asian trading day when low liquidity means that smaller orders can have an outsized impact.
Such moves will probably become more common in foreign-exchange trading as liquidity shrinks amid tighter regulation and reduced demand for emerging-market assets, Insight Investment Management Ltd. and Citigroup Inc. said at the time.
May 31, 2016: China Index Futures
Contracts on the CSI 300 Index suddenly dropped by the 10 percent daily limit at 10:42 a.m. local time before recovering almost all their losses in the same minute. An investor who used the futures for hedging triggered the crash, according to the exchange.
Volume in China's stock-index futures market, which was the world's most active as recently as last year, dried up after authorities clamped down on speculative trading during the nation's $5 trillion equity rout last summer.
Before it's here, it's on the Bloomberg Terminal.
LEARN MORE