Political Payback? Lawmaker's Bill Comes After Donations Ceased
By
Garrett legislation would make cases against auditors public

Congressman pushes transparency to ensure fair markets: aide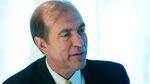 New Jersey Republican Representative Scott Garrett has spent his legislative career trying to rein in financial regulators.
One of his regular targets has been the Public Company Accounting Oversight Board, a body set up by Congress to police auditors. In 2010, Garrett refused to question the board's acting chairman at a hearing because, he said, the system for appointing its members was unconstitutional. Two years later, at another hearing, Garrett chastised the regulator, known as the PCAOB, for "mission creep" and pursuing an activist agenda. "It's important to remind the PCAOB it is not a policymaking entity," he said.
As a result, many in the industry were surprised when Garrett introduced legislation on Sept. 28, just before Congress recessed prior to the November elections, that would give more power to the PCAOB. The bill would allow the regulator to disclose enforcement cases when they are filed, making it public when auditors are accused of wrongdoing. Currently the law requires cases to be heard behind closed doors; they become public once there is a resolution.
The PCAOB, which has long supported the move, argues that keeping its charges secret shields accountants and firms that may have committed serious abuses. It also provides an incentive, the board says, for defendants to drag out their cases for years rather than settling them.
Accountants' Opposition
The accounting industry strongly opposes the change, contending that it could unfairly tar people who are ultimately cleared. Accountants mounted an aggressive lobbying campaign and quashed a similar House bill that was introduced in 2011.
Garrett did not co-sponsor that legislation. Retired Massachusetts Democratic Representative Barney Frank, who did, said he would have been thrilled if Garrett had signed on. He wonders why a lawmaker who has not hidden his distaste for government regulators would support the PCAOB now.
"It goes opposite to his whole approach," Frank said in an interview.
Industry Surprised


Tom Quaadman, executive vice president for the U.S. Chamber of Commerce's Center for Capital Markets Competitiveness, said few thought the matter would come up again.
"We were very surprised," said Quaadman, whose group opposes the legislation. "The issue hadn't been discussed in two or three years."
One thing that's changed since then, is Garrett's relationship with the country's largest accounting firms. As the chairman of the powerful U.S. House Financial Services Subcommittee on Capital Markets and Government Sponsored Enterprises, Garrett has sway over Wall Street, exchanges and audit firms. He's regularly been on the receiving end of generous donations from the so-called Big Four accountants—PwC, Deloitte, EY, and KPMG.
That relationship fractured in July 2015 when Politico reported that Garrett told fellow Republican lawmakers he wouldn't give money to the party's congressional campaign arm because it was supporting openly gay candidates.
Canceled Fundraiser
Shortly after the news broke, the Big Four canceled a fundraiser they had scheduled for Garrett. The firms haven't donated to him since. Deloitte's head of policy and government relations in the U.S., David Williams, didn't return calls and an e-mail requesting comment. Representatives of the other three firms declined to comment.
After the accountants' stand, other major banks and insurers such as Goldman Sachs Group Inc., PNC Financial Services Group Inc., and State Farm Mutual Automobile Insurance Co. also stopped giving.
Garrett, who was first elected in 2002, is locked in a tight race against Democrat Josh Gottheimer, a former White House speechwriter for Bill Clinton. Gottheimer has outraised the congressman in recent quarters, an unusual turn of events for a challenger. Garrett had $2.7 million in the bank, and Gottheimer had $2.5 million, according to the most recent federal filings.
Chris Carofine, a spokesman for Garrett, said the congressman has been supportive of opening up the PCAOB's enforcement process for years.
"It's interesting that those in the industry are trying to make this about the congressman instead of arguing the merits of the bill," said Carofine. "Chairman Garrett's oversight jurisdiction has focused on increasing transparency and accountability to create freer and fairer markets."
'Government Overreach'
Garrett explained his interest in aiding the PCAOB at a Sept. 22 hearing, shortly before he filed his bill. He noted that other regulators such as the U.S. Securities and Exchange Commission make their cases public when they are first filed.
"Even as someone who has long been concerned about government overreach, I can't bring myself to find a good reason for why an enforcement proceeding against an auditor should be treated any differently," Garrett said.
Daniel Goelzer, the former acting PCAOB chairman whom Garrett refused to question in 2010, said he's glad the congressman has come around.
"At least he talks to the PCAOB now," Goelzer said.
Opening up the disciplinary process will increase accountability for the audit board, something that should please an anti-regulation conservative like Garrett, Goelzer added.
"I think it makes sense he would support it," he said.
Before it's here, it's on the Bloomberg Terminal.
LEARN MORE