Ontario Wants Foreign Housing Investment, Finance Minister Says
By
Sousa seeks more Toronto data before considering new policies

Remarks follow bids by federal government, B.C. to cool market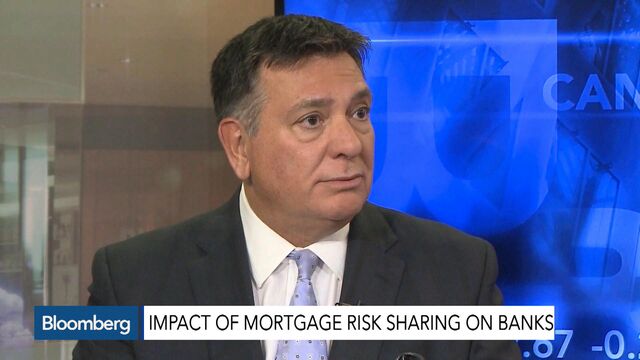 Ontario is signaling it's in no rush to roll out additional measures to cool the Toronto housing market.
Finance Minister Charles Sousa, in an interview with Bloomberg TV Canada, said he welcomes foreign investment in Canada's most-populous province and remains "very sensitive to affordability" of housing, adding more data is needed before making policy changes.
He nevertheless said he was pleased with new federal measures aimed at tempering the country's hot housing sector, led by Toronto and Vancouver. Prime Minister Justin Trudeau's government tightened mortgage eligibility rules, closed a tax loophole on sales by non-residents and proposed shifting more lending risk to banks -- moves that follow British Columbia's crackdown on foreign buyers in the westernmost province.
"We take a lot of pride in being one of the top destinations in North America for foreign direct investment," Sousa said in the interview, which aired Friday. "Increase in demand and increase of desire to invest in Ontario is not a bad thing, provided it provides jobs, economic growth, economic development."
The federal measures announced Monday, combined with British Columbia's foreign buyer tax and the City of Vancouver's tax on vacant homes, are the latest in a decade-long attempt by Canadian policy makers to stabilize the overheated market. The central bank has warned repeatedly that rapid price gains aren't sustainable.
Seeking Data
Ontario wants more data on home sales to determine if foreign buyers are driving growth in the Toronto market, as officials in Vancouver believe is the case there. "We're not certain if that's so in Toronto," Sousa said. "I don't have the evidence."
On the federal measures, Sousa said changes on mortgage eligibility will make banks "more prudent in terms of the degree of loans that are being had." He avoided weighing in on how much risk the government should transfer to the private sector, saying consultations are ongoing.
It "appears" that circumstances driving price increases in Toronto and Vancouver are unique, Sousa said. Vancouver's proximity to Asia could be drawing increased foreign investment, he said, while Toronto still has ample supply of land and residential properties under construction. The finance minister also downplayed a question of whether he, or the City of Toronto, would consider a similar tax on vacant properties.
"We have less vacancy than I've seen in the past if I'm just going arbitrarily looking around the city," he said. "Are we finding a lot of residences that are being vacant, that are being held back? I need to understand. I need to know if that's the case."
Before it's here, it's on the Bloomberg Terminal.
LEARN MORE