NetSuite Shares Fall After Oracle Says Deal Needs More Support
By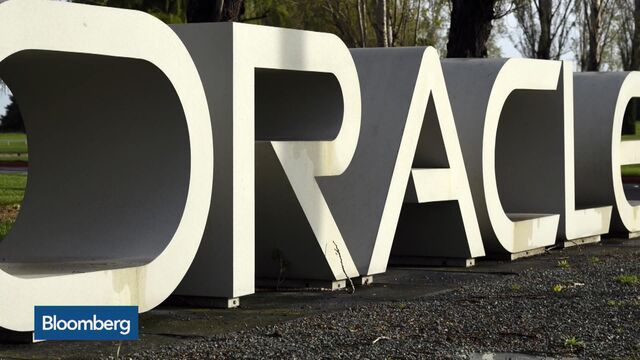 NetSuite Inc. fell the most since June after its suitor, Oracle Corp., announced it only has 22 percent of the stock needed to close the $9.3 billion acquisition, raising doubts about the deal.
The stock dropped as much as 4.7 percent Friday and declined 3.5 percent to $105.44 at 3:40 p.m. in New York. That's below the price of $109 a share that Oracle offered in July for NetSuite, a cloud-based software provider. Oracle extended its tender offer to Nov. 4, saying that would be the final deadline for shareholders to make their decision on the deal. Oracle also said in a statement Friday that it will respect the choice of the shareholders, if they don't endorse the agreement.
Buying NetSuite, one of the first cloud-services companies, will help Redwood City, California-based Oracle compete against the likes of Salesforce.com Inc., Microsoft Corp. and SAP SE. Oracle responded after at least one NetSuite shareholder expressed concerns about the price of the deal, saying it should be higher. The large software maker believes the agreed-upon per-share price of $109, which was accepted by the board, is the the right price for NetSuite, Chief Executive Officer Safra Catz said in an interview last month.
The "deal is running into roadblocks," analysts at Cowen & Co. said in a note, adding Oracle could still raise the price tag.
The deal relies on an unusual arrangement, given that Larry Ellison, chairman of Oracle, has a large minority stake in NetSuite. A group of independent Oracle directors -- excluding Ellison -- helped evaluate and negotiate the deal with San Mateo, California-based NetSuite. For NetSuite, approving the deal will mean getting clearance that sidesteps the large stockholder. The company has said a majority of "unaffiliated" shares, those not owned by Ellison and his family -- or by directors and executive officers -- must vote in favor of the acquisition for it to go through.
NetSuite's stock decline on Friday was the first time it had fallen much below the offer price of $109 since the deal was announced. Shares of Oracle were little changed.
Joel Fishbein, an analyst with BTIG, said Oracle is playing hardball.
"Oracle's $109 offer was already a 44 percent premium to the 'clean' price of $76 when the rumors of a deal started circulating," he said. "So if it falls through you're looking at real risk of this thing dropping back to those levels."
Before it's here, it's on the Bloomberg Terminal.
LEARN MORE