Emerging Markets Drop as U.S. Jobs Growth Increases Fed Angst
By
Turkish lira, South African rand are among worst performers

December Fed rate-hike bets rise after U.S payrolls report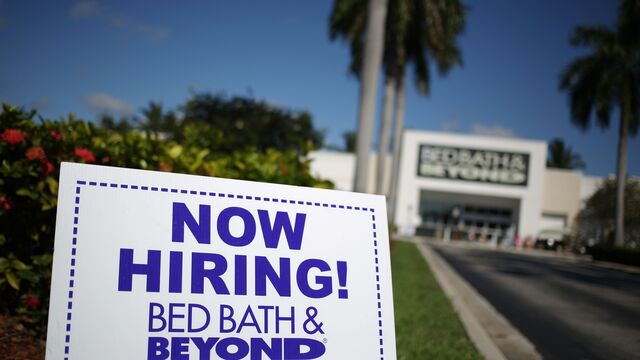 Emerging-market assets declined after a report showing growth in the U.S. labor market bolstered the case for the Federal Reserve to raise U.S. interest rates this year, a move that would diminish the flow of capital into higher-yielding assets in developing nations.
The Turkish lira posted its biggest weekly drop against the dollar since July. The Malaysian ringgit slid to a seven-month low. Futures trading implied a 65 percent chance of a December Fed increase, up from 59 percent a week ago. The MSCI Emerging Markets Index slipped 0.2 percent, reducing its five-day gain to 1.3 percent, as all the benchmark's industry groups except energy and consumer-discretionary stocks slipped.
Emerging-market currencies have rallied this year after a pullback in plans to raise Fed interest rates fueled demand for riskier assets. Labor Department data released Friday showed U.S. employers continued to add to payrolls in September after a rise in the prior month that was more than previously estimated. The report came after figures this week indicated continued recovery in manufacturing and services, while claims for unemployment benefits fell closer to the lowest level since 1973 that was reached in April.
"The general backdrop and environment is one of risk-off," Neil Shearing, chief emerging markets economist at Capital Economics, said by phone from New York. "The payrolls report kept December on the table in terms of rate hike, and that's probably weighed a little bit on risky assets."

The MSCI Emerging Markets Currency Index fell less than 0.1 percent and posted its first weekly decline since the period ended Sept. 16. The premium investors demand to hold emerging-market debt over U.S. treasuries widened four basis points to 331, according to JPMorgan Indexes.
Turkey's lira lost 0.4 percent, extending a weekly retreat to 1.7 percent, the most since July 15. The Mexican peso and South Korean won each dropped 0.3 percent. Russia's ruble halted a two-day gain as oil prices fell from the highest since June. The Malaysian ringgit slid 0.3 percent to the lowest since March 2.
Romania's leu declined 0.8 percent against the euro as lawmakers debated a bill that would allow citizens to convert Swiss-franc loans into local currency at the exchange rate on the day they took out the loan.
Russian bonds dropped for a fourth day, with the yield on 10-year notes rising two basis points to 8.22 percent. The rate on similar-maturity Romanian debt increased five basis points to 3.01 percent, the highest level in three weeks.
Stocks Slip
The MSCI Emerging Markets Index declined 0.2 percent to 914.81, trimming the weekly gain to 1.3 percent. The equity benchmark has gained 15 percent in 2016 and is valued at 12.5 times the projected 12-month earnings of its members. The MSCI World Index of developed-nation stocks trades at a multiple of 15.9 after rising 3 percent this year.
The Ibovespa advanced 0.8 percent to the highest level in a month on optimism that foreign inflows will continue supporting Brazilian assets as the government puts in place reforms aimed at shoring up the budget and restoring growth. Lender Banco Bradesco SA was the biggest contributor to the equity gauge's advance, jumping 1.4 percent.
The Micex Index declined 0.2 percent. Food retailer Magnit PJSC was the biggest drag on the Russian equity benchmark, dropping 1.7 percent. Competitor Lenta Ltd. dropped 1.5 percent.
Samsung Electronics Co. gained as much as 1.5 percent in Seoul to a record high after reporting better-than-expected operating profit despite a global recall of its marquee Galaxy Note 7 smartphone.