A Million Without Power as Matthew Weakens to Category 2 Storm
by and
Insurers seen spared the worst of storm as it skirts land

Matthew didn't turn out to be "super storm": meteorologist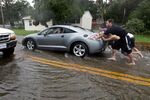 More than a million people lost power, thousands of flights were grounded and everything from amusement parks to fuel terminals closed as Hurricane Matthew moved north off Florida's coast, losing strength along the way.
Matthew's top winds fell to 110 miles (177 kilometers) per hour on Friday, meaning it's no longer a major hurricane, the U.S. National Hurricane Center in Miami said in an advisory. The system's forecast to continue moving up the coasts of Florida and Georgia through late Friday and may make landfall in South Carolina Saturday.
The storm is finally weakening after laying waste to parts of Haiti, where it left hundreds of people dead. In Florida, 1.1 million homes and businesses were plunged into darkness. It roiled markets for everything from natural gas to hogs to orange juice as traders bet on the extent of supply disruptions. Insurers look to have escaped greater damages that would have come from a direct hit to Florida.
"Florida dodged a major bullet with wind damage, but they got quite a bit of storm surge damage this afternoon," said Jeff Masters, co-founder of Weather Underground in Ann Arbor, Michigan. If the eye of the storm had wobbled to the west, Florida would have seen ten times as much wind damage, he said.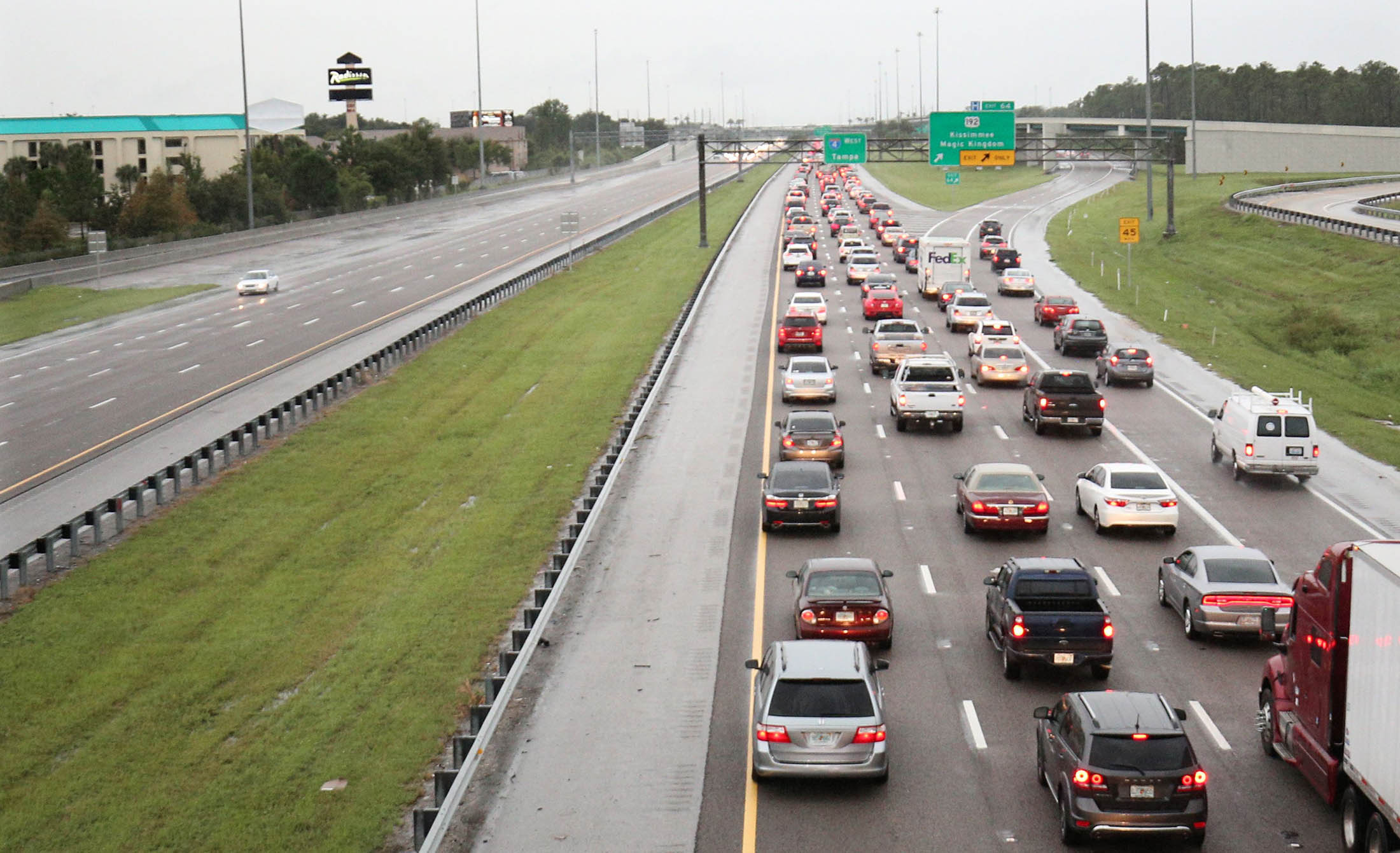 Now that Matthew has weakened to a Category 2 storm, it no longer threatens to become the first major hurricane to make landfall in the U.S. since 2005. At least 2 million people were ordered to flee its path.
"It didn't turn out to become the super storm hitting Florida," said Jonathan Meagher, a meteorologist at Allianz Re, the reinsurance unit of Allianz SE, Europe's biggest insurer.
Across the U.S., more than 2,000 flights were canceled Friday, most originating from Florida, according to FlightAware, a Houston-based airline tracking company. Tyson Foods Inc. shut a plant in Jacksonville, Florida, and Kinder Morgan Inc. closed fuel terminals, a diesel and jet fuel pipeline and a liquefied natural gas terminal near Savannah, Georgia.
Twelve U.S. power generators, including two nuclear plants, were in the storm's path, according to data compiled by Bloomberg. NextEra Energy Inc. shut its St. Lucie reactor in Florida.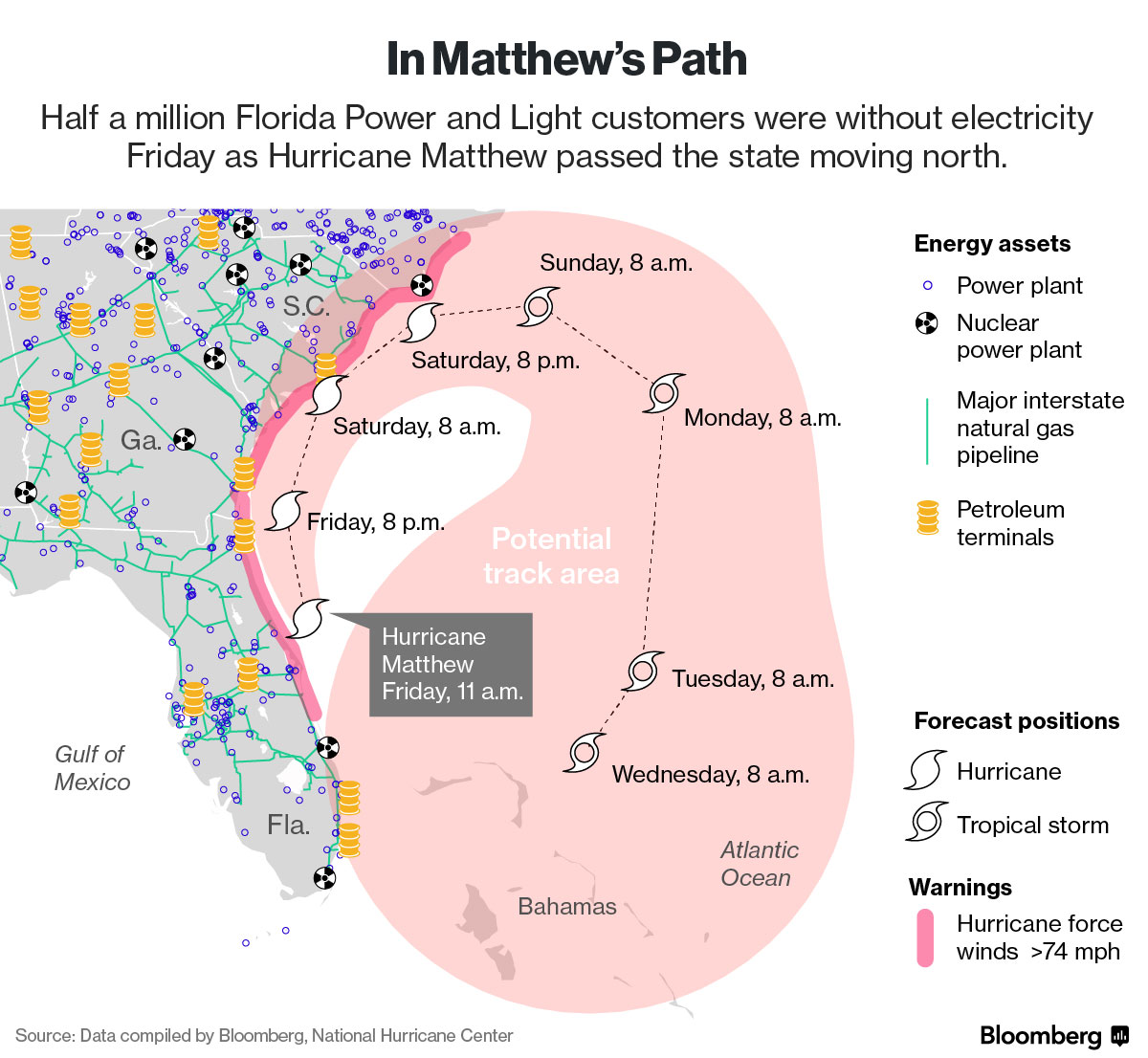 Cotton and peanut crops were most at risk from heavy rains associated with the storm, David Streit, senior lead forecaster at Bethesda, Maryland-based Commodity Weather Group LLC said Friday. The extent of damage to Florida's oranges and grapefruit "may not be known for days," Shannon Shepp, executive director of Florida's Department of Citrus, said in a statement Friday.
Walt Disney Co. closed its Orlando theme parks. Comcast Corp.'s Universal Studios also shut. Cruise lines rerouted some voyages, canceling stops and in some cases completely avoiding the Caribbean, according to the website CruiseCritic.com.
President Barack Obama said Friday people living on the coast should remain on guard and heed evacuation notices. Storm surges, like the one that flooded the New York area during Sandy, could add to the damage.
"This is still a really dangerous hurricane," Obama said after a meeting with Federal Emergency Management Agency officials.
Chuck Watson, a disaster modeler with Enki Research in Savannah, estimated earlier that Matthew could cause $20 billion to $25 billion in economic losses. That would make it one of the costliest hurricanes in U.S. history, according to the National Oceanic and Atmospheric Administration.
Property Damage
Bloomberg Intelligence analysts Jonathan Adams and Jeffrey Flynn said Friday that projected U.S. economic losses were $8 billion based on Kinetic Analysis data.
Meanwhile, Matthew had more than $1 trillion in property in its path, and there's a 25 percent chance of it causing more than $50 billion in damage, Watson said. At least 954,394 homes, with a value of about $189 billion, were at risk from storm surge, according to CoreLogic Inc., a property analysis consultant.
Bonds tied to weather risks fell the most in four years, with the Swiss Re Cat Bond Price Return Index dropping 1.7 percent this week. It was the steepest decline since Superstorm Sandy in 2012. 
"The bigger threat to the coast of South Carolina is storm surge and fresh water flooding damage," Masters said. That'll happen "regardless of whether or not the eye moves ashore or remains just offshore," he said.
Before it's here, it's on the Bloomberg Terminal.
LEARN MORE