Deutsche Bank Needs New Capital, Era of Sanity, McCaughan Says
By and
Don't lose faith in U.S. economy, Principal executive says

McCaughan says he can't be as optimistic about Europe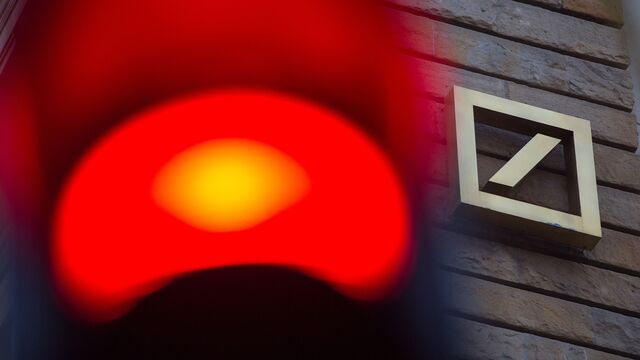 Deutsche Bank AG is among European lenders that must raise additional funds to shore up finances and restore confidence in the industry and the Continent's economy, said Jim McCaughan, the head of Principal Global Investors.
"They absolutely need to raise more capital and they're not the only European bank who does," McCaughan said Friday in an interview on Bloomberg Television.

Deutsche Bank is holding informal talks with securities firms to explore options including raising capital should mounting legal bills require it, according to people with knowledge of the discussions. John Cryan, the chief executive officer of the Frankfurt-based bank, said last week that he doesn't plan to raise capital after the U.S. Department of Justice requested $14 billion to settle a probe into faulty securities, and he earlier ruled out a sale of the asset-management business. The company's stock has dropped by almost half this year.
McCaughan praised U.S. officials in the administration of President George W. Bush in 2008 and then under Barack Obama for the "master stroke" of making sure financial firms were better capitalized to withstand shocks to markets.
Barclays, Credit Suisse
"Unfortunately the rest of the world didn't do that, and that's one of the main weaknesses," he said. "That's why very easy monetary policy is not having the stimulatory effect that people expected."
He said he was encouraged about a year ago by the actions of Credit Suisse Group AG, which raised capital in a share offering, and then by London-based Barclays Plc, which announced plans to sell down a stake in an Africa business and cut its dividend.
"I thought that might be the beginning of sanity for European banks," McCaughan said. "It didn't get followed through on. And I think that's, actually, not only bad for the European banking sector, it's the main reason I am less optimistic about the European economy than I am about the U.S."
Cryan, who is cutting jobs, may need to further simplify the business, which involves both retail and investment banking. Those aren't always compatible, McCaughan said, and Deutsche Bank might benefit from devoting its attention to the latter operation.
'Slim Down'
"They've got to slim down their business models, get focused and do it," McCaughan said.
McCaughan is CEO of Principal Global Investors, a unit of Des Moines, Iowa-based insurer Principal Financial Group Inc. PGI had more than $380 billion under management as of June 30. He said he was encouraged by Friday's U.S. jobs report showing increased participation in the labor force.
"The most important trade is not to lose faith in American businesses and to continue to buy U.S. equities" when they fall, he said after the jobs data. "There's a bit more runway for the economy to continue improving. It's basically a pretty positive message about how things are going in the United States."