Brexit Bulletin: The Brexit Flash Crash
Sterling slumps as Brexit starts taking shape in move exacerbated by "flash crash."
by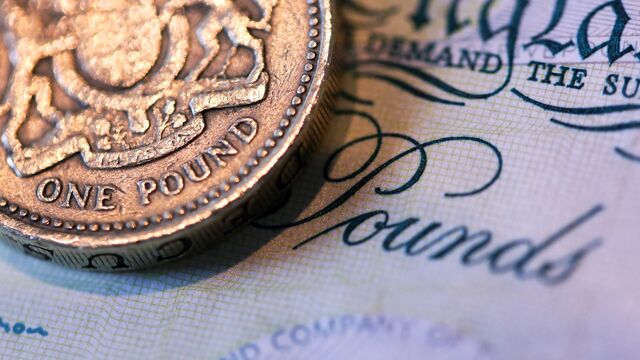 Follow @Brexit for the latest news, and sign up to our Brexit Bulletin for a daily roundup.
Financial markets are waking up to the risk of a "Hard Brexit."
The pound plunged in Asian trading by as much as 6.1 percent against the dollar, the biggest decline since the day after the referendum, in a move that traders said was exacerbated by computer-initiated sell orders. It recovered most of the loss, but suffered another dip during the London morning and was trading at $1.23 at 12.30p.m. (7.30a.m. in New York) – about 2.2 percent down.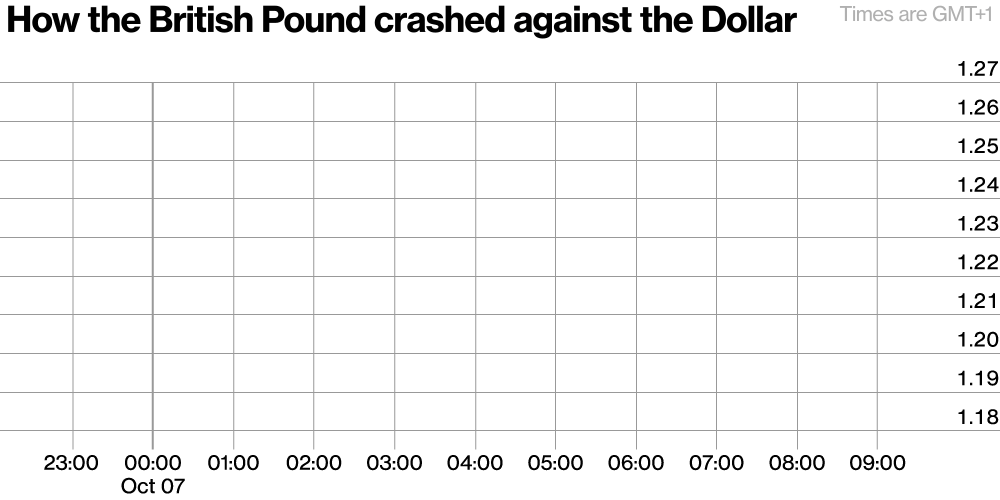 The cost of insurance against swings in sterling also jumped more than 20 percent this morning after the pound fell to a 31-year low against the dollar. It is now 2016's worst-performing major currency.
Government bonds also declined on Thursday as the weaker exchange rate boosted inflation expectations. Even stocks, which were previously lifted by sterling's slide, were infected as the FTSE 100 Index fell for a second day.
Even before what traders are now calling a "flash crash," the decline in sterling suggests investors are now anxious that Prime Minister Theresa May is prioritizing the control of immigration over safeguarding trade and banking. French President François Hollande and German Chancellor Angela Merkel both said on Thursday that leaving the European Union carried costs.
"There has to be a price to pay or else the negotiations won't go well," said Hollande.
That price might be paid in sterling, by British business and consumers, says Mark Gilbert of Bloomberg View:
"All financial markets have a tendency to overshoot once they gain momentum; it doesn't seem too much of a stretch to wonder whether parity with the dollar might be in store for what one previous chancellor of the exchequer repeatedly called "the strong and stable pound."
Washington Worries
Brexit was the talk of the town as bankers and policy makers gathered in Washington for the International Monetary Fund's annual meetings. Some in Washington spoke of Brexit as the new version of the Greek crisis they've spent years battling. 
To Rupert Harrison, a former U.K. Treasury official, the market rot highlighted the naiveté and optimism surrounding Britain's decision.
"You are heading for quite a hard Brexit combined with a very detailed bilateral negotiation," said Harrison, now chief macro strategist at BlackRock.
Stephanie Flanders of JPMorgan Asset Management, said her long-term economic assessments were now based on the likelihood of a "harder-case scenario."
"We are not going for the best-case scenarios anymore."
IMF Managing Director Christine Lagarde told Bloomberg TV that the terms of Brexit are still uncertain.

Hammond the Diplomat
Chancellor of the Exchequer Philip Hammond must have felt he was resuming his old role as the nation's chief diplomat as he sought to mollify the Brexit mood.
In an interview with Bloomberg Television, he dismissed mounting speculation the government is for a rupture and against big business.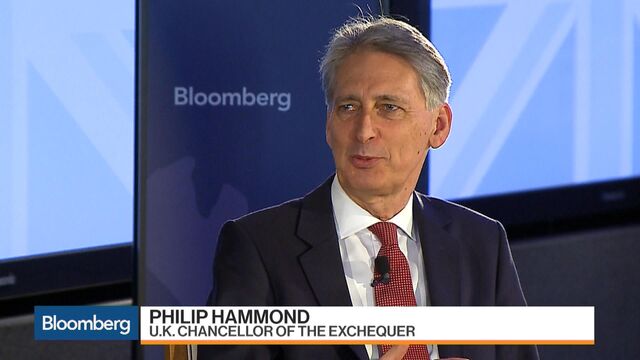 "We don't recognize the distinction between hard and soft Brexit," said Hammond. "We want to get the right Brexit."
Hammond also said:
May placed a 'very high priority' on the right solution for banks 
The government still wanted high-skilled foreigners to come
Bank of England Governor Mark Carney should stay
Leaving the EU's Customs Union could impose costs
Governments Swoop
That's not stopping international governments looking to raid London.
Sweden yesterday nominated itself as a new home for the European Banking Authority. Per Bolund, the country's markets minister, argued the country has shown it can handle a large financial sector and has promoted digital banking and green finance.
Meanwhile, Luxembourg Finance Minister Pierre Gramegna described his country as a "very natural pick" for bankers wanting a new base away from London.
Still, Frederic Drevon, managing director of global banking at Moody's, said "a gigantic move away from" London remains unlikely.
Brexit Bullets
Foreigners Shocked
Foreign workers on the streets of London balked at the government's proposal to force companies to reveal how many non-British workers they hire as a way to push them to put natives first.
"If things get worse because they approve some anti-immigrant policies in parliament, I would definitely consider a job in the U.S. or somewhere else," said Victor Villar, a 31-year old portfolio analytics consultant from Mexico.
And Finally...
Tense times in the Rudd family? Home Secretary Amber Rudd this week has to defend herself against accusations of racism after calling on companies to do more to reduce immigration. Meanwhile, brother Roland, the head of London PR firm Finsbury, took to the pages of London's Evening Standard to argue against language that "stigmatizes immigrants."
It was probably easier when both siblings were campaigning to stay in the EU.
For more on Brexit follow Bloomberg on Twitter, Facebook and Instagram, and see our full coverage at Bloomberg.com
(
Corrects name of Roland Rudd in final paragraph.
)
Before it's here, it's on the Bloomberg Terminal.
LEARN MORE