Carney Asks BIS Committee to Investigate Pound Flash Crash
by and
Currency slumped more than 6 percent in two minutes of trading

Central bank warned last year of 'fragile' market liquidity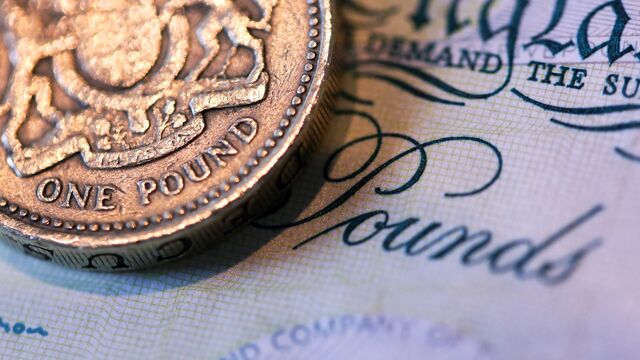 Bank of England Governor Mark Carney has asked the Bank for International Settlements to look into the pound's sharp drop in trading overnight, which sent the currency to a 31-year low.
Speaking to journalists in Washington on Friday while attending the annual International Monetary Fund meeting, Carney said the BIS's Markets Committee will look into the sudden crash.
With input from the U.K. central bank, the BIS panel "will review the lessons from this, and other recent episodes of flash events in FX markets at its next meeting," the BOE said later in an e-mailed statement. It has also said it's looking into the reasons behind the drop.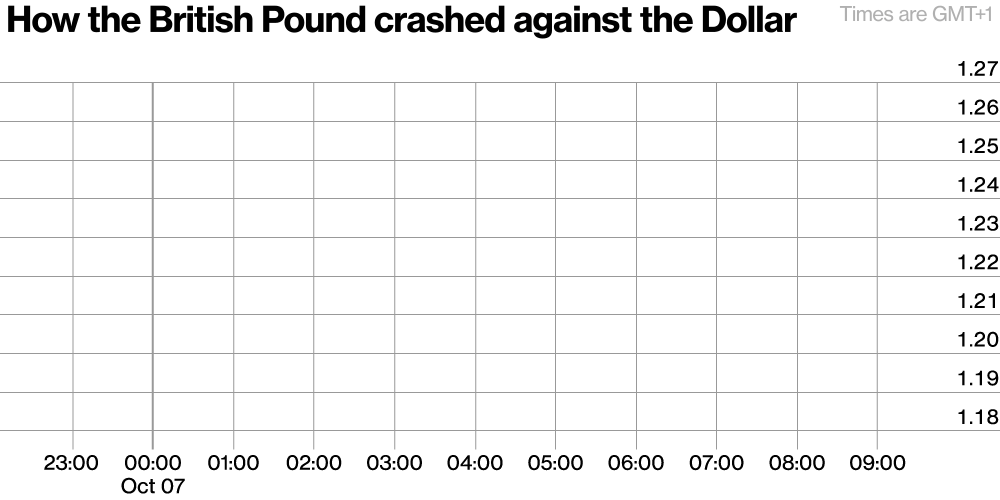 The 6.1 percent plunge in the space of two minutes drove sterling to $1.1841, according to composite prices compiled by Bloomberg of contributions from dealers. Traders speculated the crash might have been sparked by human error, or a so-called "fat finger," with algorithms adding to selling pressure at a time of day when liquidity is relatively low.
While sterling pared its decline -- trading down 1.5 percent at $1.2432 as of 5:33 p.m. London time -- the tumult compounds its weakness since the U.K.'s vote to leave the European Union. The currency has fallen 16 percent since the June 23 referendum.
"The pound flash crash tonight was not explained by any fundamental reason but the lack of liquidity," said Aurelija Augulyte, a strategist at Nordea Markets in Copenhagen. "The pound weakness will be a boon for U.K. industry and a headache for the BOE."
Volatility
The extent of the drop adds to signs that bouts of extreme volatility are becoming more commonplace in the global currency market as the volume of transactions dwindles and algorithmic traders pick up market share. The BOE has previously highlighted the trend, saying in its December 2015 Financial Stability Report that market corrections can be amplified by "fragile" liquidity.
Why did the pound crash and what's happening now? Bloomberg FX strategist Richard Jones explains
The move came at the end of a week that saw U.K. Prime Minister Theresa May indicate Britain may end up with a so-called hard Brexit -- which would limit its access to the EU's single market -- and Home Secretary Amber Rudd proposed tougher rules for foreign workers in Britain. 
"The severe pressure on sterling over the past few days has shown that investors are becoming concerned not only about the U.K.'s free access to the single market, but, more generally, about the country's vision on immigration, openness and business friendliness," Vasileios Gkionakis, head of global foreign-exchange strategy at UniCredit, said in a note on Friday.
Before it's here, it's on the Bloomberg Terminal.
LEARN MORE