Paul Allen Finds Rocket Launch Partner for Largest-Ever Jet
by
Pegasus XL to send satellites into space from mid-air

Orbital ATK, Vulcan previously partnered on bigger rocket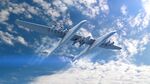 Billionaire Paul Allen's Vulcan Inc. found a partner to fire off rockets at 30,000 feet from an enormous twin-hulled airplane: Pegasus XL, which has provided air-launched rides to space since the 1990s.
Vulcan's Stratolaunch Systems is reuniting with Orbital ATK Inc., which operates Pegasus, to take aim at the burgeoning launch sector catering to small-satellite operators. They plan to sling 1,000-pound (450-kilogram) payloads into low-earth orbit from a hulking jet taking shape in California's Mojave Desert, according to a statement Thursday by the companies.
Stratolaunch faces plenty of competitors developing smaller rockets to offer cut-rate rides to space for the latest miniature satellites, which are being built for as little as $10,000 and deployed in swarms to monitor crops, create Web hotspots and track weather systems. Richard Branson's Virgin Galactic LLC plans to air-launch rockets from a Boeing 747-400, while Rocket Lab Ltd. and Firefly Space Systems are preparing to operate from ground-based ranges.
Vulcan had been searching for a partner since it ended a previous agreement with Orbital in 2015 to launch 10,000-pound payloads from intermediate-size rockets. Allen's venture had originally planned to use rockets made by Space Exploration Technologies Corp., the venture founded by Elon Musk.
Watch Next: Here's How Elon Musk Plans to Send Tourists to Space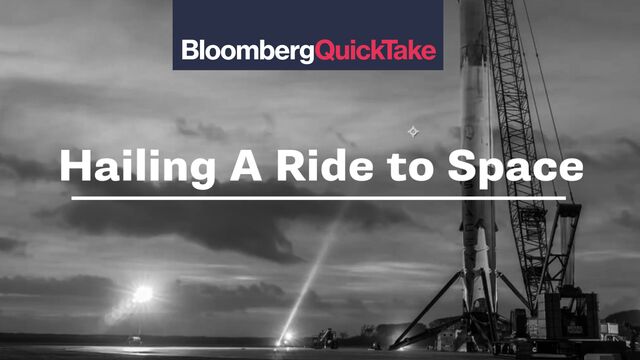 Shares of Dulles, Virginia-based Orbital dipped less than 1 percent to $75.33 at 3:13 p.m. in New York. The stock had fallen 15 percent this year through Wednesday.
Allen's Stratolaunch Aircraft will have a 385-foot (117-meter) wingspan, enough to dwarf the length of a football field or soccer pitch. Pegasus has carried out 42 missions to space, flinging more than 80 satellites into orbit from the underside of a Lockheed Martin Corp. L1011, according to the statement.
(An earlier version of this story was corrected to note an earlier partnership with Orbital ATK.)
Before it's here, it's on the Bloomberg Terminal.
LEARN MORE