Indonesian Billionaire Riady Wants to Rebuild Banking Empire Online
By
Bank Nobu could be used for digital services: Mochtar Riady

Tycoon focused on real estate after Asian financial crisis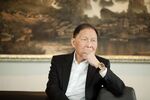 Indonesian billionaire Mochtar Riady is seeking to rebuild his banking empire almost 20 years after the Asian financial crisis prompted him to back away and focus on real estate.
This time, it's not going to be a brick-and-mortar operation, but a digital one driven by his grandson John, the 87-year-old chairman of Lippo Group said in an Oct. 4 interview in Singapore. Riady said his conglomerate's Indonesian banking asset, PT Bank Nationalnobu, could be used as a vehicle for digital services such as electronic payments, initially in that country before potentially expanding into Singapore.
"Tomorrow's banking is e-banking," said Riady, who has seen at least five runs on his banks during a career spanning more than five decades. "The target has to be very high, very big, but we will start small. This is according to Laozi," he said, referring to the Chinese philosopher who is regarded as Taoism's pre-eminent scholar.
In going digital, Riady is hoping to capitalize on the burgeoning numbers of Southeast Asian consumers who are increasingly using electronic platforms to pay for bills and purchases, as well as for daily banking. The trend is arriving in Indonesia, which Riady expects to follow the Chinese push into digital payments and technology that has benefited companies from Alibaba Group Holding Ltd. to Tencent Holdings Ltd.
"The banking business is a services industry," Riady, who was in Singapore to launch the English version of his autobiography, told Bloomberg Television in a separate interview. "I strongly believe that business transactions will increase a lot and go through e-payment and this is the big opportunity to the banking industry."
Bank Indonesia, the central bank, estimates e-commerce transactions will rise to $4.6 billion this year from $2.6 billion in 2015. It's planning to issue rules to improve supervision of e-commerce payment systems, Deputy Governor Ronald Waas said last month.
Before the Asian financial crisis in 1997-1998, Riady, a career banker since 1960, had helped build several Indonesian lenders including PT Bank Central Asia, which is now the country's largest non-state bank by assets. He shifted the focus of Lippo Group into property after the Indonesian government seized his PT Bank Lippo following a crisis bailout.
For background on the bank seizure and its subsequent sale, see here.
After that happened, Riady decided he'd had enough of the industry, according to his autobiography. The slump in the rupiah caused by the crisis led to many bankruptcies and left banks saddled with bad debt, while central bank oversight on his banking assets had become "exceptionally strict."
Riady: Tax Amnesty to Increase Indonesia's Revenue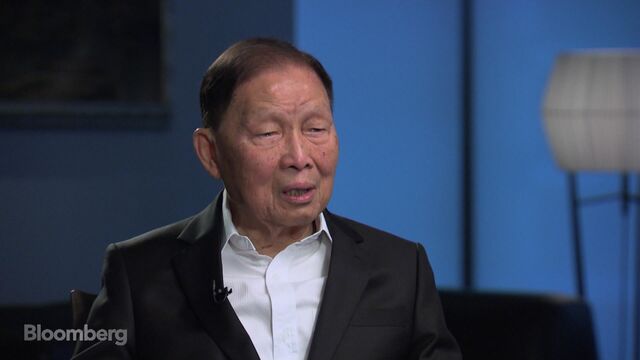 "We even had to ask for consent from the central bank before issuing any loans," Riady wrote. "It was exhausting and demoralizing. I started to wonder whether I should place such an onerous burden on the next generation of my family."
Meanwhile, the Lippo Group had managed to amass real estate assets amid economic slowdowns in the 1990s as it claimed land that had been used as collateral for loans that couldn't be repaid.
"As a raw material, these resources could be processed in a number of ways and, following long‐term development, their appreciation would be substantial," Riady said in the book. "For Lippo Group, it was a revelation, and we were determined to make the most of it. I decided to leave banking behind."
Digital Experience
He returned, in a small way, in 2010 with a capital injection reportedly worth $6.7 million into Bank Nationalnobu, which gave the Lippo Group a 60 percent stake in the Jakarta-based lender. Bank Nobu, as it's known, has less than $600 million of assets, ranking it 30th among Indonesia's commercial lenders, according to data compiled by Bloomberg.
John Riady already has experience of digital businesses. The 31-year-old oversees Lippo Group's e-commerce arm MatahariMall.com, an online shopping portal that aspires to be Indonesia's Alibaba. The group has also backed Venturra Capital, a $150 million fund that invests in Southeast Asian technology firms.
Mochtar Riady is now urging his grandson to take his experience into the industry that helped make the family fortune. The elder Riady sees a world where all payments one day will be made electronically, a world where automated teller machines and credit cards won't function anymore.
"After the financial crisis, I decided to terminate my banking profession," the billionaire said. "Today I see a different situation. I try to go back into banking -- there is a new challenge, a new opportunity here."
— With assistance by Yudith Ho, and Haslinda Amin
Before it's here, it's on the Bloomberg Terminal.
LEARN MORE