Goldman Sachs Said to Receive Fed Warning on UFC Buyout Debt
by and
Regulators focused on adjustments that doubled cash flow

The action continues efforts to curb risky Wall Street lending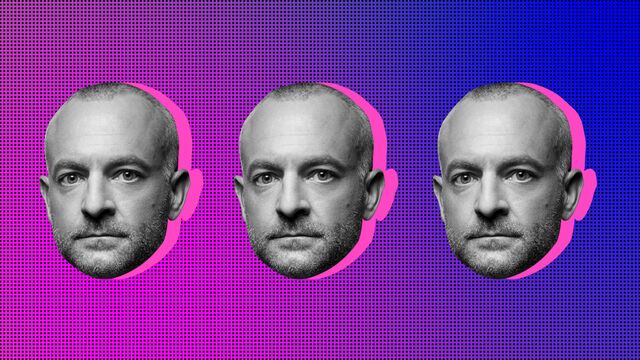 Federal Reserve bank supervisors cautioned Goldman Sachs Group Inc. over risks in a debt deal it arranged to fund the $4 billion buyout of Ultimate Fighting Championship, according to people with knowledge of the matter.
The warning came in recent days as regulators continue their campaign to rein in risky lending practices by Wall Street's biggest banks. Regulators have criticized deals that push a company's debt load to more than six times its earnings. In the case of UFC, they're focused on accounting adjustments that more than doubled the mixed martial arts promoter's cash flow projections, said the people, who asked not to be identified because the matter is private.
Such earnings adjustments -- known as add-backs -- are a common practice when estimating a company's future profitability after an acquisition or buyout. What regulators are reviewing is whether they are too optimistic, making companies appear more creditworthy than they are.
Representatives for New York-based Goldman Sachs and the Fed declined to comment.
Increased Scrutiny
Riskier borrowers may have an incentive to show better financial metrics because the Fed and the Office of the Comptroller of the Currency are increasing pressure on banks to adhere to lending guidelines they first laid out in 2013.
Casino moguls Frank and Lorenzo Fertitta sold UFC in July to a group led by talent agency WME-IMG and backed by private-equity firms Silver Lake Partners, KKR & Co. and Dell Inc. founder Michael Dell's private investment firm.
When bankers marketed the debt deal financing the purchase earlier this year, prospective investors were shown estimates that, after the buyout, UFC's earnings before interest, taxes, depreciation and amortization would more than double to $298 million, according to documents obtained by Bloomberg. The figure included adjustments such as cost savings and projected growth in licensing revenue. The company recorded Ebitda of $142 million in the 12 months ended June 30, the documents show.
As the company raised $1.8 billion of debt, the adjustments had the effect of lowering UFC's leverage to 6 times Ebitda, the documents show.
"The standard for all add-backs, be they large or small, is whether they represent reasonable, bona fide, achievable adjustments," law firm Kramer Levin Naftalis & Frankel LLP wrote in a report in August. "Loans relying on a large percentage of Ebitda add-backs have been SNC passes, and loans with minimal add-backs have been SNC non-passes," the report said, referring to the so-called Shared National Credit review process carried out by the regulators.
Gobbled Up
Yield-starved investors flocked to UFC's debt offering in August, putting in orders for more than four times what was being sold for one portion of the deal. In all, the company raised $1.4 billion in first-lien and $425 million of second-lien loans after boosting the senior debt on sale.
A report from agencies including the Fed in July found that the risk from leveraged lending at U.S. banks remains high even as the industry improves its underwriting practices. Leveraged loans -- a type of high-yield debt that's become increasingly attractive as the Fed maintains a near zero interest-rate policy -- make up 63 percent of all the credit considered inadequate by regulators in the report, known as the Shared National Credits Program 2016 Review.
Regulators have been trying for more than three years to limit banks' exposure to loans made to heavily indebted companies. They intensified scrutiny of the banks by moving to conduct more frequent reviews of lending practices. They've also asked more questions about loans that seem to be close to the edge of what is acceptable, people with knowledge of the matter said in July.
Before it's here, it's on the Bloomberg Terminal.
LEARN MORE