El-Erian Says Market to Dodge Lehman Moment on Deutsche Bank
By and
U.S. banking system is stronger than before crisis, he says

Bank's struggles are a warning on Europe risk, El-Erian says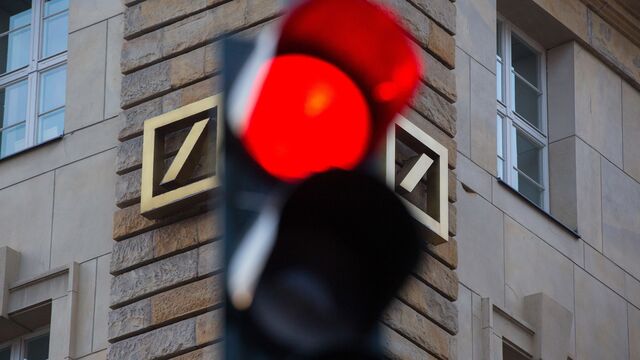 Mohamed El-Erian said the struggles of Deutsche Bank AG could pose a threat to expansion in the European economy even if the danger isn't as severe as the worldwide freeze of credit markets in 2008 after the failure of Lehman Brothers Holdings Inc.
"It is not a Lehman moment. It is not a situation that ends up causing a sudden stop to the global economy in which growth collapses, trade collapses," El-Erian, Allianz SE's chief economic adviser, said Thursday in an interview on Bloomberg Television. "Why? First, the rest of the banking system, particularly in the United States, is stronger. Second, Deutsche Bank actually has liquidity and has access to the ECB," or European Central Bank.
Deutsche Bank stock has plunged by almost half this year amid concerns that the costs to resolve regulatory probes will erode the company's financial strength as Chief Executive Officer John Cryan also contends with tougher capital requirements and diminished trading revenue. Bloomberg News reported last week that some hedge funds moved to reduce their financial exposure to Deutsche Bank, Germany's largest lender.
"There is uncertainty," especially about the company's hard-to-value assets, said El-Erian, who is also a Bloomberg View columnist, adding that he'd like to see improved transparency. "If we're not careful, it is going to create another headwind to European growth. It is a warning that Deutsche Bank needs a new business model."
Cryan plans to eliminate thousands of jobs as part of an overhaul announced last year to help boost profitability. He told Germany's Bild newspaper last week that he doesn't plan to raise capital and ruled out government assistance.
El-Erian's remarks build on other comments he's made in recent months about the resilience of the financial system after U.S. banks built their capital following the credit crisis. When U.K. voters opted in June to exit the European Union, El-Erian spoke about how the shock wouldn't be as severe as when Lehman collapsed.
'Biggest Risk'
The Bank of England helped stabilize markets there with a suite of stimulus measures including the reduction of interest rates in August, he said Thursday. Still, El-Erian has called the U.K. vote part of a larger, and troubling, trend against global commerce at a time when political divisions immobilize democracies from taking measures to stoke economic expansion.
"The biggest risk is you don't get the fiscal stimulus, you don't get the structural reforms, but you get the populist reaction against trade," El-Erian said. "For me, the biggest risk is that you don't actually transition to a better growth model, you just weaken the existing growth model further. "
Before it's here, it's on the Bloomberg Terminal.
LEARN MORE