Bob Evans Activist Seeks Vote on Splitting Off Food Business
by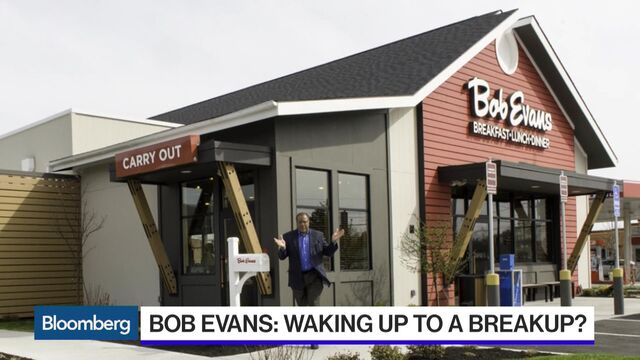 Sandell Asset Management Corp., the activist investor clamoring for changes at Bob Evans Farms Inc., is calling for a shareholder vote on its proposal to split off the company's packaged-food businesses.
Tom Sandell, chief executive officer of the investment firm, said Thursday he would rally other Bob Evans investors for a "consent solicitation" asking the company's board to commit to a separation plan and publicly name an investment bank to assist in the process.

Sandell's firm, a large Bob Evans shareholder, won a proxy fight with the company in 2014 that led to a shake-up on the board and the replacement of the CEO, among other changes. But Sandell has continued to push for the central pillar of his plan: the sale of the Bob Evans packaged-food unit, which makes sausage and other items for grocers. Sandell has argued that the business could be worth $1.2 billion in a sale and that operating it alongside the company's more than 500 restaurants has weighed on its stock price.
"The company is worth significantly more than where it is today," Sandell said in an interview on Bloomberg Television Thursday. "It's one of the most overlooked situations in this industry. We're very hopeful the management will do the right thing."
Shares of Bob Evans slipped 1 percent to $37.37 as of 9:46 a.m. in New York on Thursday. The stock had dropped 2.9 percent this year through the close of trading on Wednesday.
On a recent earnings call, Bob Evans CEO Saed Mohseni responded to a question from Tom Sandell by saying that "all options are on the table" for the company.
"These are two great businesses that can certainly thrive as a separate business or continue to be together," Mohseni said.
Before it's here, it's on the Bloomberg Terminal.
LEARN MORE