Welcome to Bloomberg Technology
The business of technology, for an interconnected world.
By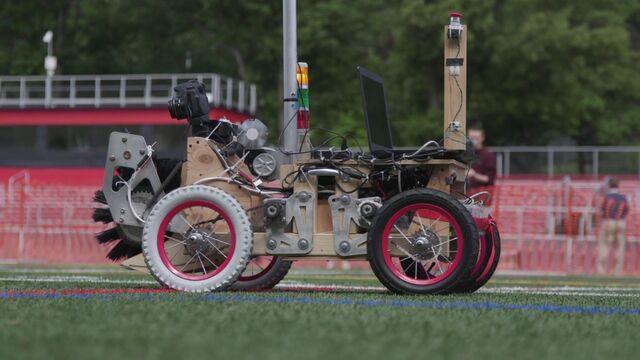 In Seoul, Samsung executives accelerated the production of their newest smartphone, the Note 7. It led to battery fires in Ohio and China, a global recall and stern warnings from airline pilots around the world not to use the phones on flights.
In Brussels, Europe's top competition regulator, Margrethe Vestager, hit Apple with a $14.6 billion tax bill. A U.S. senator called it "an erroneous interpretation of law." On a trip to Washington, Vestager tweeted that other U.S. companies may also owe back-taxes.
And in a single week in September, San Francisco-based Uber, expanding ever outward, clashed with the mayor of London, was protested by drivers in Lima, started promoting its brand in India and lost a court case in Finland.
It's an understatement to say that the modern technology industry is global. But has it ever been so supremely interconnected? An engineer on one continent changes the positioning of an electrode, a fraction of the size of a butterfly wing, and on the other side of the world, it ripples into a media thunderstorm.
At Bloomberg over the last year, we've been tailoring our coverage for this new reality. We've added a three-person technology team in Beijing, amplified our coverage in Europe and the Middle East and hired a group of reporters and editors in San Francisco who report on venture capital and its herd of high-flying unicorns, like Uber and Airbnb.
We haven't trumpeted these changes, though they are already apparent in our coverage. Over the past few months we've looked at the curious rise of a venture-backed startup peddling eggless mayo, examined the challenges at high-speed train company Hyperloop One, and revealed Larry Page's secret investments in flying cars. Along the way we've produced captivating videos like this one about the use of virtual reality in hospitals and this one about everyone's favorite obsession: robot dinosaurs.
We're going to start showing off more, with a newly designed Bloomberg Technology website for desktops and mobile phones, live web shows on topics like Apple and computer security, a weekly video series on robots, and a podcast called Decrypted (subscribe on iTunes here) that will unlock hidden technology stories from around the world. We'll be complementing our coverage with data from Bloomberg that will help readers track the progress of the most visible and influential public technology giants, as well as measure the overall health of the opaque world of startups.
We're also starting a newsletter called Fully Charged; you can sign up here. And please let us know what you think of our coverage and what we can do better. 
Before it's here, it's on the Bloomberg Terminal.
LEARN MORE