Two Charts That Every Gold Investor Needs to Keep an Eye On
by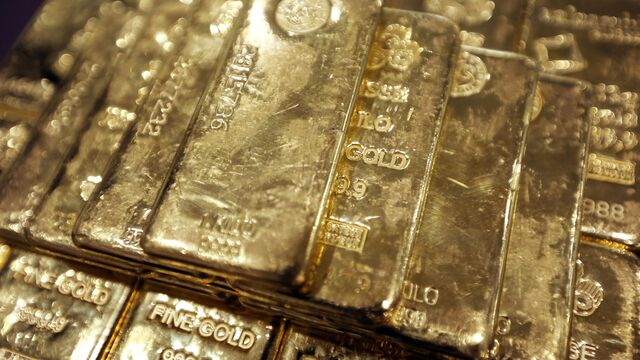 Gold got off to a great start this year, but it's been tumbling hard in recent days. It's now over 7 percent off its highs of the year. Now there's a major debate about what's next for this precious metal. 
"The way we think about it is, gold looks to be 20 to 25 percent overvalued," Deutsche Bank AG Chief Global Strategist Binky Chadha said in an interview with Bloomberg TV on Tuesday. Conversely, Barnabas Gan, an economist at Oversea-Chinese Banking Corp says upcoming political risks will help gold regain that lost ground.
Here are two charts that give some insight into what has been driving gold — and will drive it in the future.
The first is the relationship between gold and the yield on the 10-year U.S. Treasury. According to Bloomberg Intelligence analyst Michael McDonough, there is an extremely high correlation between the price of gold and changes in long-term interest rates. As the 10-year yield moves higher, gold moves lower. 

The second one is the relationship between the 10-year yield and the expectations of multiple hikes. According to this chart, the market is much more sensitive to multiple rate hikes than merely one, followed a period of silence. As such, even if the Federal Reserve decides to move in December, there might not be much of an impact on rates for the long term. Rather, it's the Fed's projections for future rate hikes that have been more likely to move the market. "Investors concerned that a Fed rate hike could rile financial markets should be focusing on the central bank's rate projections," McDonough writes. "The 10-year yield has moved lock-step with the market's implied probability of several rate increases occurring in 2016, while demonstrating no correlation with the probability of a single hike."

So, in short: Gold is being driven by long-term Treasury rates and long-term rates are being driven by expectations of multiple rate hikes. Any gold watchers should be watching those numbers as well.
Before it's here, it's on the Bloomberg Terminal.
LEARN MORE