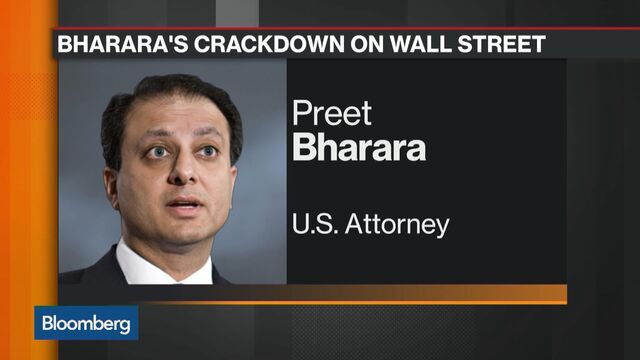 The U.S. Supreme Court took on insider-trading laws for the first time in almost 20 years, and prosecutors prevailed. The court's decision should provide a new road map for Wall Street traders and rule enforcers. It came down to this: If tippers don't get something tangible in exchange for information, can anyone be convicted? The court said yes.
1. What was at stake?
The decision affects whether the government can mount aggressive crackdowns in the future. A ruling against the government could have led to the reversal of some recent convictions.
2. What case was before the court?
Bassam Salman was convicted of trading on tips from his brother-in-law, Michael Kara, who got the confidential information from his brother, a health-care investment banker at Citigroup. The Kara brothers were particularly close. Both brothers pleaded guilty to conspiracy to commit securities fraud and each was given three years probation. A California jury convicted Salman and a judge sentenced him to prison for three years. The San Francisco appeals court, by a 2-1 decision, upheld the ruling. He was free on bail while the Supreme Court considered his appeal.
3. What law is Salman accused of breaking?
Insider trading occurs in part when a person in possession of information about a company that isn't available to the public trades on it, making a profit or avoiding a loss. There isn't in fact a specific statute outlawing insider trading. Instead, judges have said that insider trading is a form of securities fraud, for which there is a statute. Through the decades, judges' decisions have defined what the government must prove in an insider-trading case.
4. Why did the Supreme Court hear this case?

Probably because the law needed to be clarified. The court never says why it's taking a particular case, but under its rules a major consideration is whether federal appeals courts are in conflict. That was the case with insider trading. A federal appeals court in New York ruled in 2014 that people who trade on confidential information could be prosecuted only if the insider responsible for the leak reaped a concrete benefit. The following year, a San Francisco-based court disagreed and said the government didn't need to prove a tangible benefit. Salman's lawyers highlighted this conflict when they asked the Supreme Court to intervene.
The Reference Shelf
Before it's here, it's on the Bloomberg Terminal.
LEARN MORE