Aramco Cuts Pricing for Oil Sales to Asia as Glut Persists
by
State-owned Aramco sets Arab Light oil discount at 45 cents

Pricing for most grades to U.S., Europe also cut for November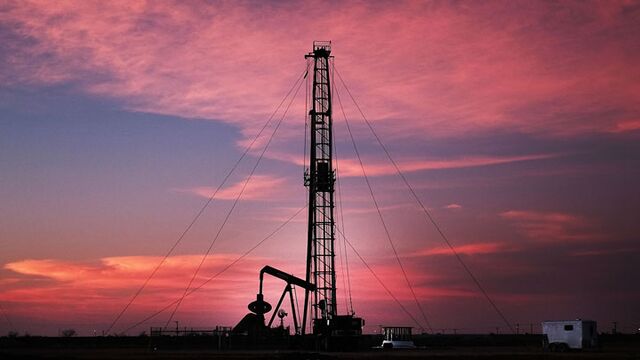 Saudi Arabia, the world's largest crude exporter, cut pricing for November oil sales to Asia and Northwest Europe and for most grades to other regions amid a global supply glut.
State-owned Saudi Arabian Oil Co., known as Saudi Aramco, lowered its official pricing for Arab Light crude to Asia by 25 cents a barrel to 45 cents less than the regional benchmark, it said Wednesday in an e-mailed statement. The company had been expected to widen the discount for shipments of Arab Light by 30 cents a barrel, to 50 cents less than the benchmark for buyers in Asia, according to the median estimate in a Bloomberg survey of six refiners and traders.
OPEC last week agreed to trim oil production for the first time in eight years after prices dropped to about half their levels in 2014. The decision meant the group abandoned a two-year-old, Saudi-led policy of letting members pump as much as possible to push higher-cost producers out of the market. That policy has contributed to a global supply glut, with output from Organization of Petroleum Exporting Countries reaching record highs.
"Aramco's mandate is still to target market share," Matt Stanley, a Dubai-based oil broker at Freight Investor Services, said by phone. "They are going to be as competitive as possible even if OPEC has agreed to cut production to help prices."
Record Output
Brent crude has gained about 13 percent since OPEC agreed in Algeria to trim output to between 32.5 million barrels and 33 million barrels a day. The 14-nation group pumped a record 33.75 million barrels a day in September, according to a Bloomberg survey. Saudi Arabia's production slipped to 10.58 million barrels a day last month from 10.64 million daily in August, according to the survey.
Excess crude supply will continue to weigh on prices, JBC Energy GmbH said Monday in a note. Crude supplies may exceed demand by 2 million barrels a day in October as seasonal autumn refinery maintenance curbs demand, the Vienna-based consultant said.
"We see a strong likelihood of increased pressure on prices over the next month," JBC said.
U.S. Pricing
Saudi Aramco cut the premium for Arab Light crude to the U.S. by 10 cents a barrel to 35 cents a barrel more than the benchmark, according to the statement. Extra Light was the only grade increased for U.S. buyers, with the premium rising 20 cents to $1.80 a barrel. Aramco cut all pricing for Northwest Europe and for the Mediterranean region, widened the discounts on Light and Heavy grades, raised pricing for Extra Light and kept Medium crude unchanged.
Middle Eastern producers are competing with cargoes from Latin America, North Africa and Russia for buyers in Asia, its largest market. Producers in the Persian Gulf region sell mostly under long-term contracts to refiners. Most of the Gulf's state oil companies price their crude at a premium or discount to a benchmark. For Asia the benchmark is the average of Oman and Dubai oil grades.
Before it's here, it's on the Bloomberg Terminal.
LEARN MORE