Official Says Canada Home Sales Could Fall 8% Amid New Rules
By
Sales drop would be temporary: Department of Finance spokesman

Overall long-term impact of Finance regulations 'positive'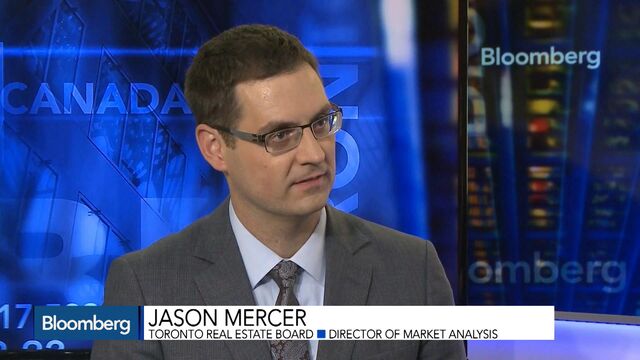 Canada's finance department projects home sales could fall as much as 8 percent in the first year after new housing regulations are implemented, before rebounding, based on an analysis using historical data.
Finance Minister Bill Morneau announced the new rules Monday. They include a stress test for home buyers and increasing the eligibility requirements for mortgages to get insured, and they come into effect as early as Oct. 17. The announcement has already eroded mortgage finance company shares and prompted forecasts of slipping mortgage growth at the banks, as well as fewer home purchases and a price cool-down.
"In the short-term, the change may lead to a temporary reduction in the pace of housing market activity over the next year," finance department spokesman Jack Aubry said Wednesday in an e-mail. "While historical data suggest that, nationwide, up to 8 percent of new home purchases could be affected during the first year of implementation, the precise impact will vary depending on specific homebuyer circumstances and behaviors."
It's difficult to predict the exact impact, Aubry said, because homebuyers could react in a variety of ways, from forgoing a home purchase to buying a cheaper home or tapping into savings to qualify under the new rules. The overall long-term impact of the measures will be positive, he said.
The measures will erode home sales by 10 percent and property prices by five percent, Royal Bank of Canada analyst Geoffrey Kwan said, without specifying a timeframe.
An 8 percent cross-country decline in sales wouldn't be unprecedented. Home sales are already down 7 percent from the highs of 2016, with 43,488 transactions across Canada in August compared to 46,688 in April. In 2010, sales fell more than 20 percent from prior year highs.
Before it's here, it's on the Bloomberg Terminal.
LEARN MORE