Merkel to U.K.: EU Market Access Means Accepting Four Freedoms
by
German chancellor balks at waiving EU principles for U.K.

Exemption would put EU in 'extremely difficult' position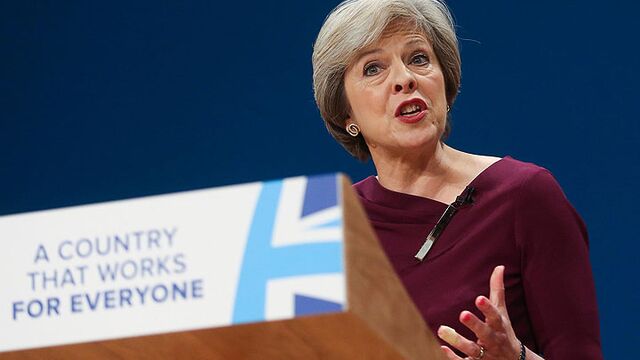 German Chancellor Angela Merkel said full British access to the European Union's market requires accepting the bloc's freedom of movement and exempting the U.K. would create an "extremely difficult" precedent.
Merkel's first comments since U.K. Prime Minister Theresa May laid out her initial Brexit plans in a speech to her Conservative Party drew applause at a German business conference in Berlin on Wednesday.
"We only say in very general terms that full access to the single market is inextricably linked with acceptance of the four freedoms," including freedom of movement, Merkel said. Granting exceptions on full access would "throw into question" the entire EU system and "lead to an extremely difficult situation."
Before it's here, it's on the Bloomberg Terminal.
LEARN MORE