markets
Deutsche Bank Strategist Says the Gold Crash Is Just Getting Started
Global growth bodes ill for gold prices.
By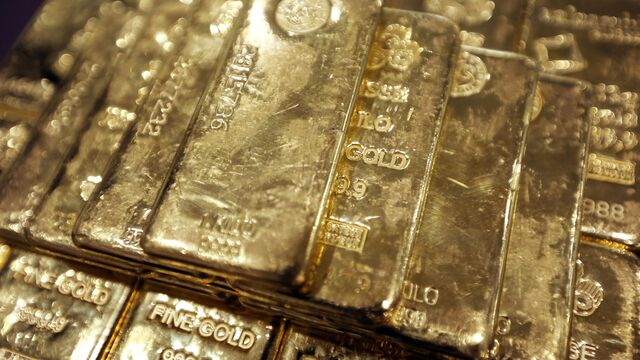 It has been a good ride for gold holders this year, as bullion posted its best first half performance in almost four decades.
With global interest rates hovering at record lows, investors have piled into the precious metal. Meanwhile, political uncertainty from Britain's vote to leave the European Union and the looming U.S. presidential election also fanned demand, sending prices to almost $1,400 per ounce over the summer.
But the shine is coming off amid the prospect of higher rates and reduced monetary stimulus. Bullion tumbled 3.3 percent on Tuesday, the most since July 2015, breaching below $1,300 an ounce for the first time since June.
But this could be a prelude to a bigger sell-off, according to Deutsche Bank AG Chief Global Strategist Binky Chadha.
"The way we think about it is, gold looks to be 20 to 25 percent overvalued," Chadha said in an interview with Bloomberg TV on Tuesday. "Positioning is very, very long."
When he analyzed how gold is valued relative to the U.S. dollar and global growth, he found that the asset stood out in the entire oil and commodity complex.

The metal "did extremely well in the first quarter and that's when gold got very overvalued and was really part and parcel of the global growth of your trade. But unlike everything else, that actually got unwound," he said.  
While U.S. equities have recovered, Chadha added that gold prices — as well as the 10-year U.S. Treasury yield — haven't really moved that much.
Mounting expectations for a potential rate hike from the Federal Reserve in December and a stronger dollar would bode ill for gold prices. But Chadha reckons that a recovery in global growth could be the bigger catalyst for a downwards move.
"I would argue it's more likely a tick-up in U.S. growth on which we remain constructive and therefore global growth," Chadha said.
Before it's here, it's on the Bloomberg Terminal.
LEARN MORE