Fed's Evans Says Hike Imminent, Wants Clearer Communication
by and
Next U.S. move 'most likely' in December, could be earlier

FOMC could raise importance of inflation for hikes, Evans says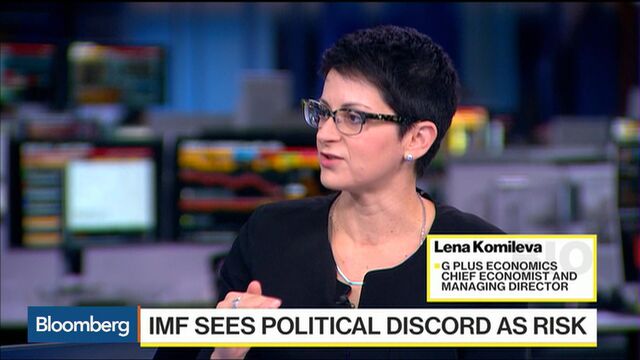 Federal Reserve Bank of Chicago President Charles Evans said he expects the U.S. central bank to raise interest rates before the end of the year, and he'd like to see more explicit communication around the conditions that need to be met for future moves.
"I would not be surprised, and if data continue to roll in as they have, I would be fine with increasing the funds rate once by the end of this year," Evans, one of the policy-setting Federal Open Market Committee's biggest proponents of keeping rates low, told reporters after a speech in Auckland, New Zealand, on Wednesday. The move "would most likely be December" but "could be the earlier meeting," he said.
The Fed left the target range for its benchmark rate unchanged last month at 0.25 percent to 0.5 percent for the sixth straight meeting, while noting that the case for an increase "has strengthened." Most officials expect that a hike would be appropriate this year, their quarterly forecasts showed.
More Explicit
Evans, who's not a voting member on the FOMC until next year, said he'd like the Fed to be more explicit about what needs to happen before it delivers rate moves in the future.
"I think if you were to say 'I want to see inflation actually moving up'," Evans said. Other good yardsticks for rate increases would be rising inflation expectations, declining resource slack and a lower jobless rate, he added.
Asked if he would advocate setting specific targets for those data, he said: "I think that to the extent that we can be more explicit, if we could use some numerical guides that would be helpful, but it's a difficult discussion."
The Fed's preferred gauge of prices, based on personal consumption expenditures excluding food and energy, rose 1.7 percent in the 12 months through August, marking the highest reading in nearly two years. Still, it's been below the central bank's 2 percent target since May 2012.
Inflation Target
More specific communication "would help assure the public that the committee is seeking economic and financial conditions to support attaining our 2 percent inflation target sustainably, symmetrically and sooner rather than later," Evans said in his speech.
A statement published by the FOMC following its Sept. 20-21 meeting indicated that, "in light of the current shortfall of inflation from 2 percent, the committee will carefully monitor actual and expected progress toward its inflation goal" in deciding when to next raise rates. It meets twice more in 2016, and investors expect a rate hike at one of those two meetings, according to the prices of federal funds futures contracts.
Evans also echoed comments earlier this week from New York Fed President William Dudley, who said low rates left the central bank with little room to stimulate the economy if needed, which was an argument for caution in raising them.
"I still judge that risk-management arguments continue to favor providing more accommodation than usual to deliver an extra boost to aggregate demand," Evans said. "Such a boost would provide a buffer against possible future downside shocks that might otherwise drive us back to the effective lower bound."
Before it's here, it's on the Bloomberg Terminal.
LEARN MORE