Deutsche Bank Should Fight DoJ in Court on RMBS, Serra Says
By
Serra says settlement should be $4 billion to $5 billion

Justice Department requested $14 billion from Deutsche Bank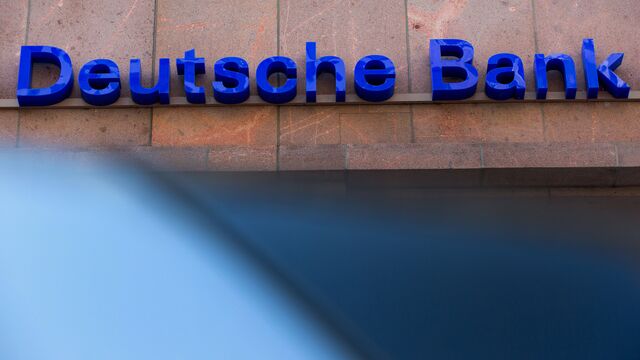 Deutsche Bank AG should take the U.S. Department of Justice to court rather than pay $14 billion to settle a probe tied to residential mortgage-backed securities, said Davide Serra, founder of Algebris Investments LLP.
"They're ready to litigate, which is why eventually, with the administration leaving in the next 60 days, it's in everyone's best interest to settle," Serra, who holds the bank's debt, including the riskiest securities, told Bloomberg Television on Wednesday. The settlement should be "between $4 billion to $5 billion, asking for $14 billion is extortion."
Deutsche Bank Chief Executive Officer John Cryan last week reassured investors that he doesn't plan to raise capital while reiterating that he expects U.S. authorities to scale back its request amid increasing concerns over mounting litigation costs. Since taking over last year, Cryan has eliminated thousands of jobs and cut risky assets to shore up capital and profitability, battered by negative interest rates, tougher capital rules and volatile markets.
The Justice Department could be adding "a foreign premium" in the settlement with Deutsche Bank, or an additional $1 billion, bringing litigation charges to an estimated $6 billion, according to Serra. The Justice Department, in concluding previous investigations into mortgage businesses after the financial crisis, has typically presented initial penalties above what the lenders ultimately paid, people familiar with those negotiations have said.
Some of Europe's largest banks have been forced to shrink their securities businesses and cut costs, with Credit Suisse Group AG CEO Tidjane Thiam pledging to focus on an Asia-driven wealth-management expansion to shore up earnings. Serra, who owns the bank's debt, said that Thiam is facing a "doable task" with a "core business that will keep making money."
Serra said in June that both Cryan and Thiam are at risk of losing investors' support and gave them 12 months to prove themselves. Both CEOs have signaled that they're ready to deepen cost cuts to help shore up earnings if needed.
"They'll probably both make it," he said on Wednesday. "They don't have time to hang around and as a result, they need to take the cut -- which means people cuts and compensation cuts. I wouldn't be surprised if at the end of this year we see an absolute freeze across any variable compensation in both firms."
— With assistance by Erik Schatzker
Before it's here, it's on the Bloomberg Terminal.
LEARN MORE