Cuadrilla's Two-Year U.K. Fracking Battle Nears Conclusion
by and
Practice was banned for one year in 2011 after earthquakes

Ruling on permission to frack due after 7-month deliberation
A two-and-a-half year battle over whether Cuadrilla Resources Ltd. can hydraulically fracture as many as eight wells in the British countryside is scheduled to end with an announcement from the government.
U.K. Secretary of State for Communities Sajid Javid has said he will make a decision on whether Cuadrilla can resume work after the company caused two small earthquakes at a separate site in 2011. A one-year ban on fracking followed the tremors and exploration of the U.K.'s shale basins using the technique has been effectively paused for five years.
The ruling will be the final word on whether Cuadrilla can move forward, unless opponents to the decision mount a legal challenge, and the decision is a bellwether for the European gas industry. As domestic gas supplies decline, other U.K. fracking hopefuls from Ineos Group Holdings Ltd. to IGas Energy Plc are seeking clues about sentiment toward the controversial practice.
"An authorization will allow the U.K. to see if they can extract this unconventional resource in a competitive way," Thierry Bros, a senior research fellow at the Oxford Institute for Energy Studies and a former gas analyst at Societe Generale SA, said by e-mail. "If this is not possible, like Poland, then this will not happen anywhere in Europe."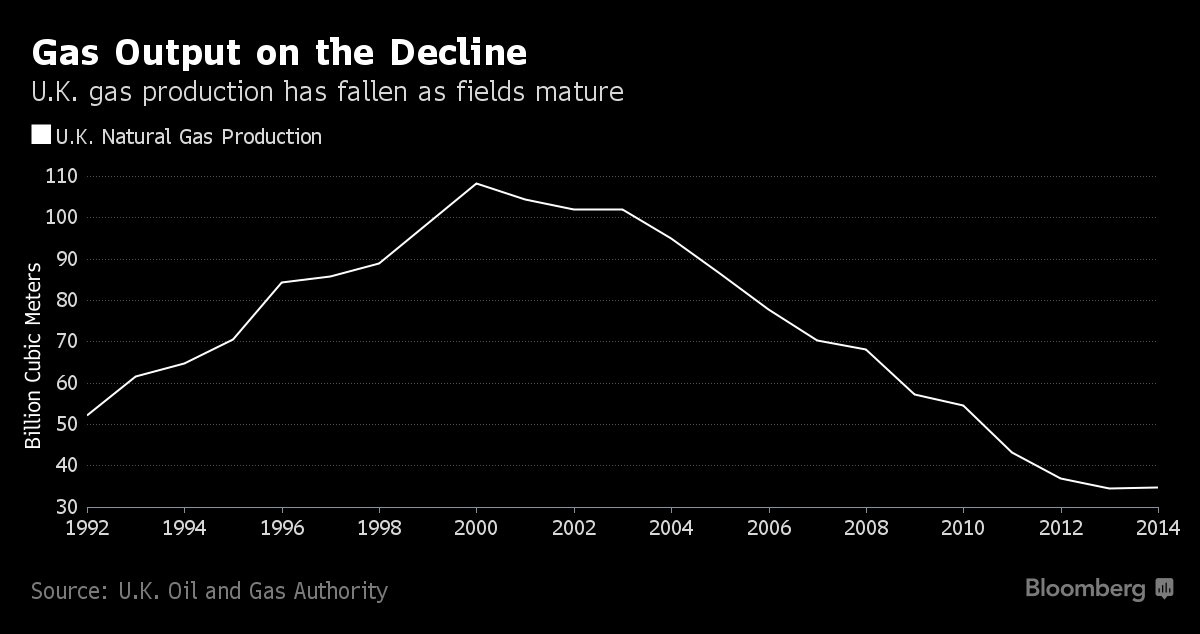 Cuadrilla CEO Francis Egan has said approval will give the country a better sense of its shale gas resource base and may quell opposition to the practice if the wells are drilled without any incidents. If it can be done in a profitable way, it will push other European states from France to Germany and the Netherlands to review bans on the practice, said Bros.
"We're confident" the decision will be positive tomorrow, Andrew Quarles, technical director at Cuadrilla, said in an interview at the Alfaenergy conference in London. He said with an approval, work on the site would probably start in about a year and a half.
The permits to drill in Lancashire, in northwest England, were rejected last year in June by the local county council which said Cuadrilla would generate too much traffic. The London-based company appealed the ruling and Javid's predecessor Greg Clark said the challenge would be decided on a state level because U.K. gas supply is in the national interest.
Cuadrilla's efforts have divided locals, with many forcefully opposing fracking. A petition to uphold the initial rejection of the company's application, initially made in 2014, was delivered to the Department of Communities and Local Government with more than 180,000 signatures in June.
Another shale drilling application is under consideration this week. IGas Energy Plc is seeking to drill in Nottinghamshire, England, though its proposal doesn't include fracking.
Before it's here, it's on the Bloomberg Terminal.
LEARN MORE