Cuadrilla Wins Two-Year Fight to Frack for Gas in Britain
by
Permits to frack natural gas wells in England were approved

One-year fracking ban put in place in 2011 after earthquakes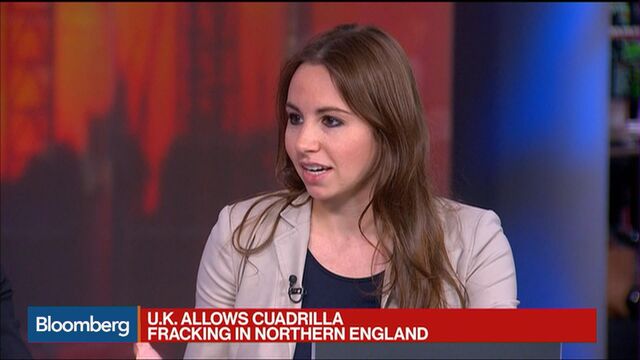 Cuadrilla Resources Ltd. won government permission to hydraulically fracture for natural gas in northern England, ending a two-and-a-half-year battle that veered into debates about the legacy, prosperity and stewardship of Britain's countryside.
Preston, England-based Cuadrilla will be allowed to drill and frack as many as four wells, according to a ruling by U.K. Secretary of State for Communities Sajid Javid, practically eliminating the chance Cuadrilla will be stopped from proceeding. Javid deferred a decision on four more wells.

Javid's decision was under close watch, with companies such as Ineos Group Holdings Ltd. that also plan to frack in the U.K. hoping to gauge sentiment toward the controversial practice, which may help offset declining conventional production. Cuadrilla Chief Executive Officer Francis Egan has said approval will give the country a better sense of its shale gas resource base and may quell opposition to the practice if the wells are drilled without incident.
"I'm very pleased with the outcome," Egan said Thursday by telephone. "I think it's a very important milestone; these will be the first horizontal wells approved for drilling, fracking and testing in the U.K."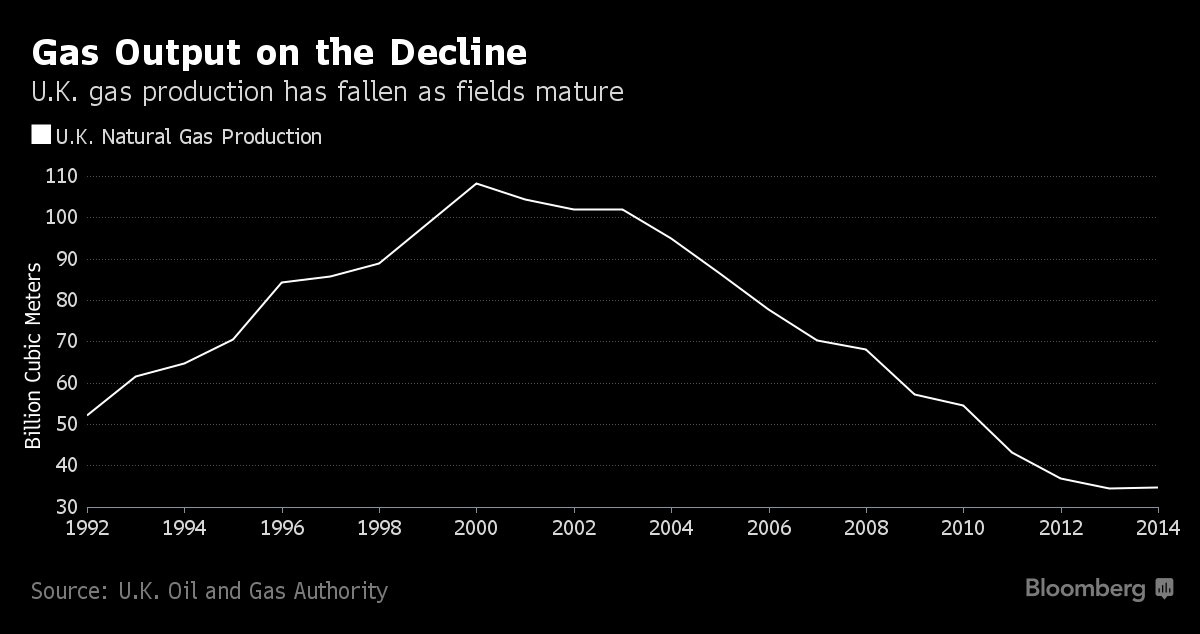 While estimates of U.K. shale resources vary, Britain may have 20 trillion cubic feet of technically recoverable shale gas resources, or about eight times consumption in 2014, according to the U.S. Energy Department.
Javid ruled on two applications to frack filed in mid-2014. A county planning council rejected both requests, saying they would cause excessive traffic, and Cuadrilla appealed. The Secretary of State's office then revoked the council's ability to grant or deny permission, saying it was taking too long to consider the appeal and that the decision was in the national interest.
Roseacre Wood
Permission was granted to go forward at one site at Preston New Road, in Lancashire. At the second site, in Roseacre Wood, Cuadrilla will be allowed to undertake monitoring and seismic work to better understand conditions. Javid said he won't make a decision on drilling and fracking at Roseacre Wood yet due to concerns about traffic safety. If Cuadrilla can prove it can manage those concerns, he said he will grant permission to work on that site.
"This is a sad day as it is clear to all that this government neither listens nor can it be trusted to do the right thing for local communities," Pat Davies, Chair of Preston New Road Action Group, said in an e-mailed statement. "It is deplorable that an industry that has been rejected on every level has inflicted itself on Preston New Road."
Friends of the Earth said it would be "closely looking" at the decision. It aims to eliminate any fracking in the U.K., is said in a statement.
$6 Gas
Egan said Thursday the company hoped to start drilling in the first half of next year. He said in February that for it to be profitable, the price of gas probably needs to be about $6 per million British thermal units. Front-month gas in the U.K. was $5.74 per million British thermal units on Thursday at 10:55 a.m. on the ICE Futures Europe exchange in London.
Cuadrilla's permits are the second fracking permission ruled on this year. Third Energy U.K. Gas Ltd. was granted an application to frack an existing well in northern England. Friends of the Earth requested a judicial review of the approval, which will be decided in November.
Before it's here, it's on the Bloomberg Terminal.
LEARN MORE