BofA: Markets Are Complacent About the Risk of a Recession Next Year
The trend is not your friend.
by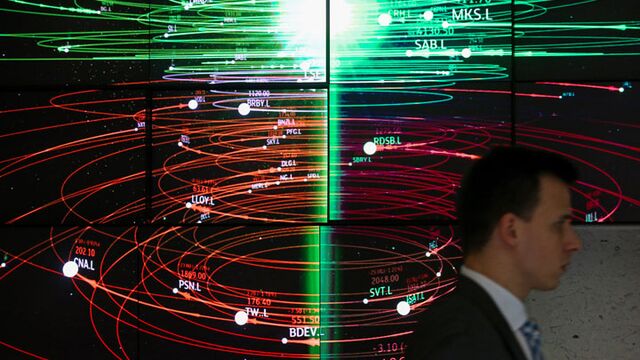 A recession looms in 2017 if the U.S. economy maintains its current course, according to Bank of America Merrill Lynch.
Some of the bank's favorite early-warning signs are signalling "evidence of an imminent recession," according to a team led by Head of U.S. Equity and Quantitative Strategy Savita Subramanian.
"While the range of signals is wide, in aggregate they do suggest that, if data were to continue to weaken in line with the recent pace, history would point to a recession in the second half of 2017," she added.
Based on the trends in the yield curve, ISM manufacturing index, building permits, growth in temporary help employment, and commercial and industrial loan growth, the thresholds that have, in the past, heralded an economic downturn will be breached by around October 2017.

Bank of America's economists, however, deem the probability of recession over the next 12 months to be low, and expect activity to firm going forward. Still, the possibility of a recession beginning in the next year isn't something that stocks are pricing in at all, Subramanian cautioned.
Elevated cash levels among managers belie their relatively healthy appetite for risk. While there might not be widespread market euphoria, as was the case during the housing boom or the dot-com bubble, complacency currently reigns, according to Bank of America.
"Large cap active managers have the highest cyclical exposure since 2012 and their overall beta exposure is near cycle highs," writes Subramanian. "Meanwhile, equity funds (mostly passive) have seen over $100 billion more inflows over the last five years than during the same period ahead of the 2007 market peak."
If a recession is coming, stocks would traditionally peak before the economy headed south. However, Bank of America warns that doesn't mean it's time for equity investors to "sell everything."
"History would suggest that unless you can pinpoint the peak of the market to within a 12-month timeframe, you are typically better off staying invested," the strategist noted. "Some of the best returns often come at the end of bull market, and these gains are usually enough to offset the subsequent losses."
Before it's here, it's on the Bloomberg Terminal.
LEARN MORE