Bezos's Space Company Blue Origin Tests Escape Pod
by
Company wants to send wealthy tourists to space in 2018

Rockets that can be reused like airplanes are key to plan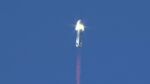 Billionaire Jeff Bezos's space-exploration company took another step toward sending tourists into suborbital space with a safety test of an escape capsule designed to detach from the rocket booster and slowly descended to Earth with parachutes.
Blue Origin LLC on Wednesday conducted its most rigorous test yet of an escape system that would propel passengers away from the rocket in the event of problems. The escape system differs from those in earlier rockets in that it doesn't have to be deployed on every flight, helping to lower the cost of launches, Blue Origin said.
The New Shepard rocket launched from a testing site in West Texas shortly after 11:30 a.m. New York time. The escape capsule detached from the rocket with a blast about 45 seconds after launch, blue parachutes deployed and it slowly descended to Earth.
Lowering the cost of space exploration by creating rockets that can be reused like airplanes is a key goal of Bezos's Blue Origin, as well as Elon Musk's Space Exploration Technologies Corp. Bezos is the founder and chief executive officer of Amazon.com Inc.
The booster has flown to suborbital space and landed vertically on Earth. The rocket survived Wednesday's test, its fifth launch, and Blue Origin intends to retire it to a museum.
Blue Origin aims to send crews into space next year and expects to sell seats to tourists in 2018 for $250,000 to $350,000.
Watch Next: Here's How Elon Musk Plans to Send Tourists to Space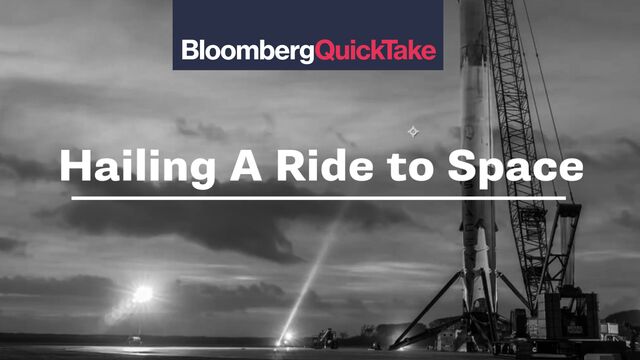 Before it's here, it's on the Bloomberg Terminal.
LEARN MORE