These Are the Winners and Losers in the IMF's New Global Growth Forecasts
Big downgrades in the U.S. and Mexico.
by and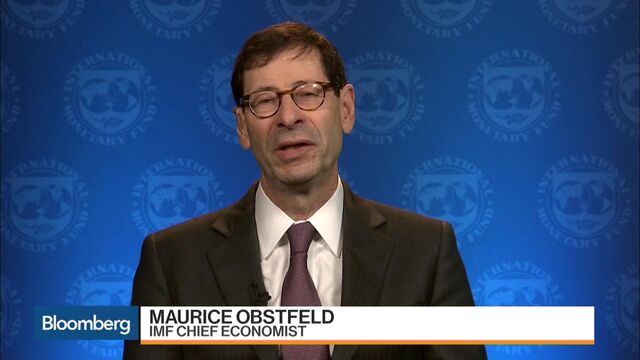 The global economy is moving "sideways" this year, according to the IMF, as it upgraded its growth projections for a slew of emerging markets while downgrading its outlook for advanced economies. 

In its semi-annual update to the World Economic Outlook report on Tuesday, the Washington-based lender forecast a healthy rate of expansion this year for emerging Asia's two largest markets, a sharp contraction for a clutch of commodity-producing nations, and a mixed outlook for advanced economies.

The report — which warns political tensions over globalization are exerting a drag on global economic expansion — sharply downgrades growth forecasts this year for the U.S. and Mexico, most notably, relative to projections in July.

Here are the forecasts for the world economy in full.



Before it's here, it's on the Bloomberg Terminal.
LEARN MORE