Photographer: Gianluca Colla/Bloomberg
Swiss Immigration Model Not Relevant for Brexit Talks, PIIE Says
By
Switzerland's model to implement a 2014 immigration plebiscite in a way that doesn't destroy its relationship with the European Union will have "limited bearing" on the U.K.'s Brexit negotiations, according to Jacob Funk Kirkegaard, senior fellow at the Washington-based Peterson Institute for International Economics.
QuickTake Switzerland's People Power
In a bid to cut immigration from EU countries without hurting the economy, the Swiss parliament's lower house approved a plan that would require job vacancies to be first advertised with local unemployment centers. Lawmakers hope this so-called "light" proposal jives with a key bilateral agreement, the annulment of which could lower economic output by an average of 32 billion francs ($33 billion) a year.
"Given the importance of immigration in the U.K. Brexit referendum, there is absolutely no chance that a similar arrangement would suffice for Brexiteers and large parts of the Conservative Party," Kirkegaard wrote in a blog posting on the PIIE's website. Therefore, the emerging Swiss deal "is of no relevance to the Brexit negotiations."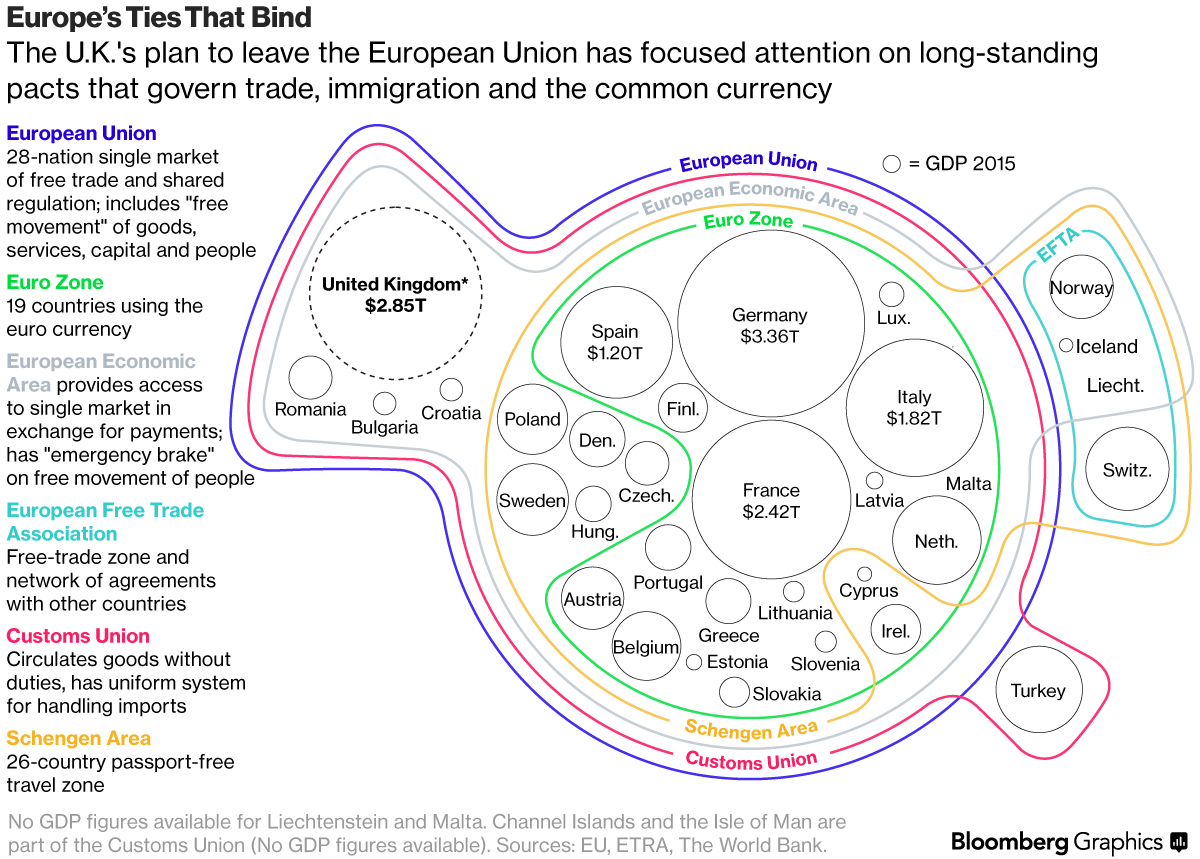 "If anything, an EU Commission that looks to have refused to settle for anything less than the de facto status quo points to an unyielding position on the free movement issue, setting the stage for very difficult Brexit negotiations," according to Kirkegaard.
Before it's here, it's on the Bloomberg Terminal.
LEARN MORE