Investors Piling Into Junk Bonds Could Be Overlooking Warning Signs
by
Yields on high-yield bonds close to less-risky loans

This convergence is a sign 'risk-reward is getting skewed'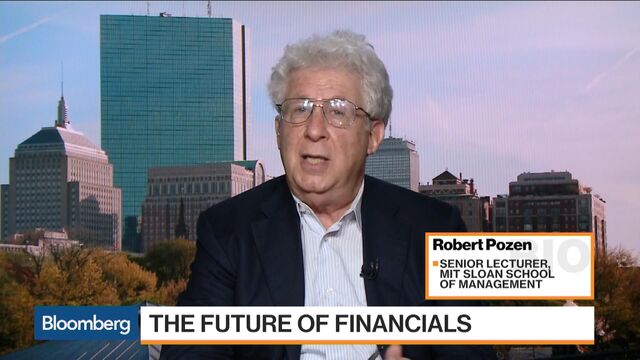 More warning signs are flashing in the junk-bond market.
Investors that have been loading up on the securities as an alternative to ultra-low interest rates are now barely getting paid more than higher-ranking bank lenders, who would typically get their money back first in the event of a default. The difference in yields between junk bonds and the more senior leveraged loans is the narrowest in two years, data compiled by Bloomberg show. 
"The risk-reward is getting skewed," said Peter Tchir, head of macro strategy at Brean Capital LLC. "It's a sign markets are not assigning enough risk to those high-yield bonds."
Junk-bond yields have compressed so much that bond-market veteran Martin Fridson is warning that the market is more overvalued than at any time since the financial crisis. The zeal for yield allowed speculative-grade companies to issue more than $30 billion of bonds last month, the second-busiest of the year and a third more than forecast by Bank of America Corp., the biggest underwriter of the bonds.
Even issuers from the energy industry that's been battling a prolonged commodities slump found willing lenders, with PDC Energy Inc. and Callon Petroleum Co. two that were overwhelmed with demand.
Junk Inflows
Junk bonds are one of the biggest beneficiaries of global monetary policies that have pushed yields on almost $12 trillion of debt below zero. After hemorrhaging $45 billion in the past three years, mutual funds and exchange-traded funds that buy the risky corporate debt are on track for their first annual inflow in 2016, according to JPMorgan Chase & Co.
Investors plowed more than $2 billion into mutual funds and exchange-traded funds that buy junk bonds during the last week of September, the biggest deposit since mid-July, according to Lipper. The inflows came the week after the Bank of Japan announced plans to anchor its 10-year government bond yield near zero and the Federal Reserve lowered its expectations for rate hikes next year. Loan funds received $481 million during the same period.
The appeal of junk debt prompted JPMorgan to boost its 2016 return forecast for the notes to 17 percent on Sept. 23, up from an original estimate of 12 percent, and the most since the financial crisis.
"Things are elevated to the point to which you have to proceed with considerable caution," Oaktree Capital Group LLC's Howard Marks said at the Bloomberg Markets Most Influential Summit in New York on Sept. 28. "But I don't think we are in a dangerous bubble."

Junk bond yields in the U.S. have fallen to 6.12 percent from 10.1 percent in February, according to Bloomberg Barclays Index data. While investors demand more to hold speculative-grade bonds than senior-ranking loans, the gap between the two is the narrowest in two years, according to JPMorgan and Bloomberg Barclays Index data.
This is "real risk on behavior," said Chris Remington, a money manager at Eaton Vance Corp. with about $334 billion of assets under management. "If yields are comparable for two asset classes yet one has many more risks, the rational investors will choose the lower risk investment."
PDC Energy, which is rated four levels below investment grade, received $1.5 billion of orders for a $400 million sale and Callon Petroleum lifted its bond sale by $50 million to $400 million as investors searched desperately for yield. Valuations for junk bonds have hit an eight-year high, Fridson, chief investment officer of Lehmann Livian Fridson Advisors, wrote in a report last month.
Some investors say that with global yields as low as they are, the premium they're getting paid for owning the debt compares well with what safer government bonds are paying. "Depending on what you own, you could argue that you're getting paid well because while yields are low, spreads seem quite healthy in a low-default environment," said Peter Schwab, who manages a high yield bond fund with about $400 million at Pax World Management LLC. The firm has about $4 billion in assets under management overall.
Moody's Investors Service projects that the global default rate for junk debt will ease to 3.6 percent next year after peaking at 5 percent in November, although the ratings company expects the commodity sector to remain under stress.
"Everyone is still searching for yield, so we don't see it changing anytime soon," said Chris Sheldon, the San Francisco-based head of U.S. leveraged credit at KKR & Co. "The real shoe to drop will be a re-rating of risk for the asset class, where fundamentals start under-performing, defaults start rising, or due to fear that we're closer to a recession. Then the air pocket drops pretty quickly."
Before it's here, it's on the Bloomberg Terminal.
LEARN MORE