HTC Plays Role of Apple's Foxconn for Google's New Phones
by and
Taiwanese manufacturer assembles Google Pixel handsets

HTC's own smartphones have lost market share to rivals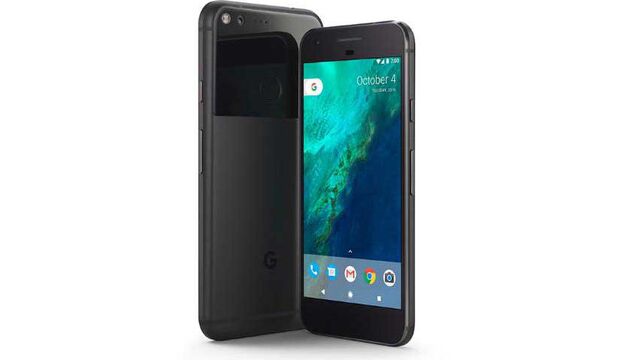 HTC Corp., the beleaguered manufacturer that once ranked among the world's top smartphone makers, is returning to its roots to piece together Google's latest phones with no trace of its own brand.
The Taiwanese company is the designated assembler for Google's new handsets -- the Pixel and larger Pixel XL -- unveiled on Tuesday. The pair are the first phones that Google has conceptualized, designed, engineered, and tested in-house. The deal likely means the end of the six-year-old Nexus program, a co-branding effort that outsourced the majority of hardware development to other smartphone makers, including HTC.
Rick Osterloh, who runs Google's hardware division, likened the company's new approach to Apple Inc.'s partnership with iPhone builder Foxconn Technology Group. Apple does most of its research at its Cupertino, California headquarters and outsources the assembly of almost all devices and components to suppliers such as Foxconn.
"HTC has one of the richest backgrounds in the world as a contract manufacturer. They are a great partner," Osterloh said in a recent interview. "Google has done the design work and a lot of the engineering. Google is now the seller of record of this phone. That's very different from how Nexus has ever been."
The deal with the Alphabet Inc. unit is a strategy rewind of sorts for HTC. Founded in 1997, HTC began as a contract manufacturer. In 2002, it won a contract with Microsoft Corp. to make Windows-based phones and quickly became one of the top producers globally. It also made the first Android phone in 2008.
The shifting relationship with Google, based in Mountain View, California, comes after a brutal period for HTC. HTC's smartphone market share dwindled to 1.3 percent in 2015 from 9.2 percent in 2011 as it lost ground to Samsung Electronics Co., Huawei Technologies Co. and Xiaomi Corp., according to IDC. HTC shares are down almost 90 percent in the past five years.
HTC has a history of making hardware that tech geeks rave about, only to stumble when it comes to reaching more consumers with the right marketing and distribution. Sales have dropped more than 70 percent since 2011. As a result, HTC said last year that it would cut its workforce by 15 percent.
"HTC is excited to work with Google to create the new Pixel smartphones," HTC spokesman Jeff Gordon wrote in an e-mailed statement. "Google and HTC have a long and storied history together."

Cher Wang, HTC's co-founder who took over as chief executive officer last year, is now betting on the company's Vive virtual reality headsets. The company split its VR group out as a separate subsidiary to highlight growth in the new segment.
Before it's here, it's on the Bloomberg Terminal.
LEARN MORE