Renzi's Gamble Gets Real for Investors as Euro Periphery Splits
by
Italy pays most to borrow compared with Spain for two years

Different treatment by investors mirrors divergent risks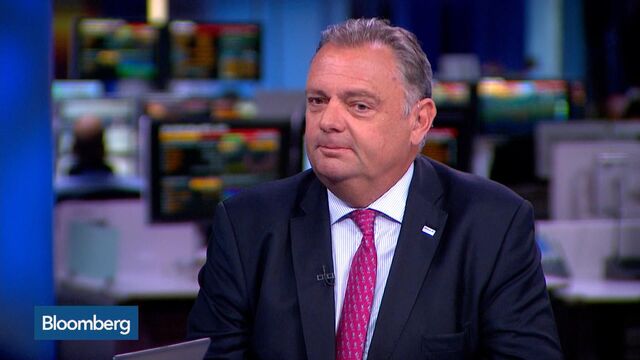 It's Italy's turn to worry the bond market.
Two months before a referendum on reducing the power of the Senate, the country now pays the most to borrow compared with Spain since 2014 based on government bond yields. Prime Minister Matteo Renzi said previously he would quit if he lost the vote, making it effectively a judgment on his leadership, and polls show the outcome is too close to call.
Italian Finance Minister Pier Carlo Padoan said on Tuesday the stability of the market doesn't depend on the result of the Dec. 4 vote, but the reaction underscores a shift in the way the bond market treats parts of Europe. Gone are the days when investors wanting to buy Germany might sell either Italy, Spain or Portugal. On the euro's periphery, some countries are now looking more peripheral than others because of diverging political risks.
"When it comes to Italy, it's the question of the referendum and the market is gradually putting a major concern on the fact that the vote could be 'No,' which could trigger some political turmoil," said Patrick Jacq, a senior fixed-income strategist at BNP Paribas SA in Paris.

Other than Greece, Italy and Portugal are the only euro-area government-bond markets to have lost investors money over the past month, according to Bloomberg World Bond Indexes. Spain posted gains that exceeded the region's average return as Spanish politicians finally look like they will form a government. The concern in Portugal is about the ability of the 10-month-old government to stick with budget targets.
"Spain has clearly outperformed Portugal and Italy over the past weeks," said Martin van Vliet, an interest-rate strategist at ING Groep NV in Amsterdam. "It's mainly because Italy and Portugal have got their own risk events. Indeed, Spain has decoupled."
For analysis of the Italian referendum, click here
Italian bonds slid with their Portuguese peers on Sept. 27 as deepening concerns about Deutsche Bank AG's financial health sparked a selloff of riskier assets. Spain went its own way, with the 10-year yield falling to a record at less than 1 percent.
The yield on comparable Italian bonds was 1.25 percent, meaning the gap widened to 33 basis points. Spain paid more to borrow than Italy as recently as June. Italy's longer-dated bonds lagged behind the rest of the market as the country sold 50-year bonds for the first time.
To some extent the markets are shielded by the European Central Bank's 1.7 trillion-euro ($1.19 trillion) bond-purchase program, which targets a country's debt in proportion to its economy. Italian bond yields are more than 50 basis points, or half a percentage point, below where they were in the immediate aftermath of Britain's vote to leave the European Union on June 23, a shock result that sent financial markets reeling.

While Spain's political impasse has eased since then, with a revolt in the Socialist party paving the way for People's Party leader Mariano Rajoy to take office for a second term, it's another referendum that is concerning investors. Polls show at least a third of Italians have yet to make up their mind on whether to vote for constitutional change, but among those who have, the "No" side was edging ahead in recent surveys.
One by EMG Acqua for the La7 television channel published on Monday evening put "No" on 36 percent and "Yes" supporters backing Renzi on 31.4 percent.
"There's a prospect of a government being in place in Spain and that's helping," said Ciaran O'Hagan, head of European rates strategy at Societe Generale SA in Paris. "In Italy, you've got the uncertainty around the referendum and that's hurting prospects there."
Before it's here, it's on the Bloomberg Terminal.
LEARN MORE