EU Still Won't Negotiate With U.K. Until It Pulls Brexit Trigger
By
European Commission says it won't hold talks before Article 50

Prime Minister May said she'll do that before the end of March
The European Commission said Prime Minister Theresa May's announcement that she'll trigger the European Union's exit clause by the end of March changes nothing: it still won't start negotiating until she does so.
"We cannot go an inch beyond the no-negotiation-without-notification principle," Commission spokesman Margaritis Schinas said Monday in Brussels. "We will work constructively on the basis of a notification, not of a speech."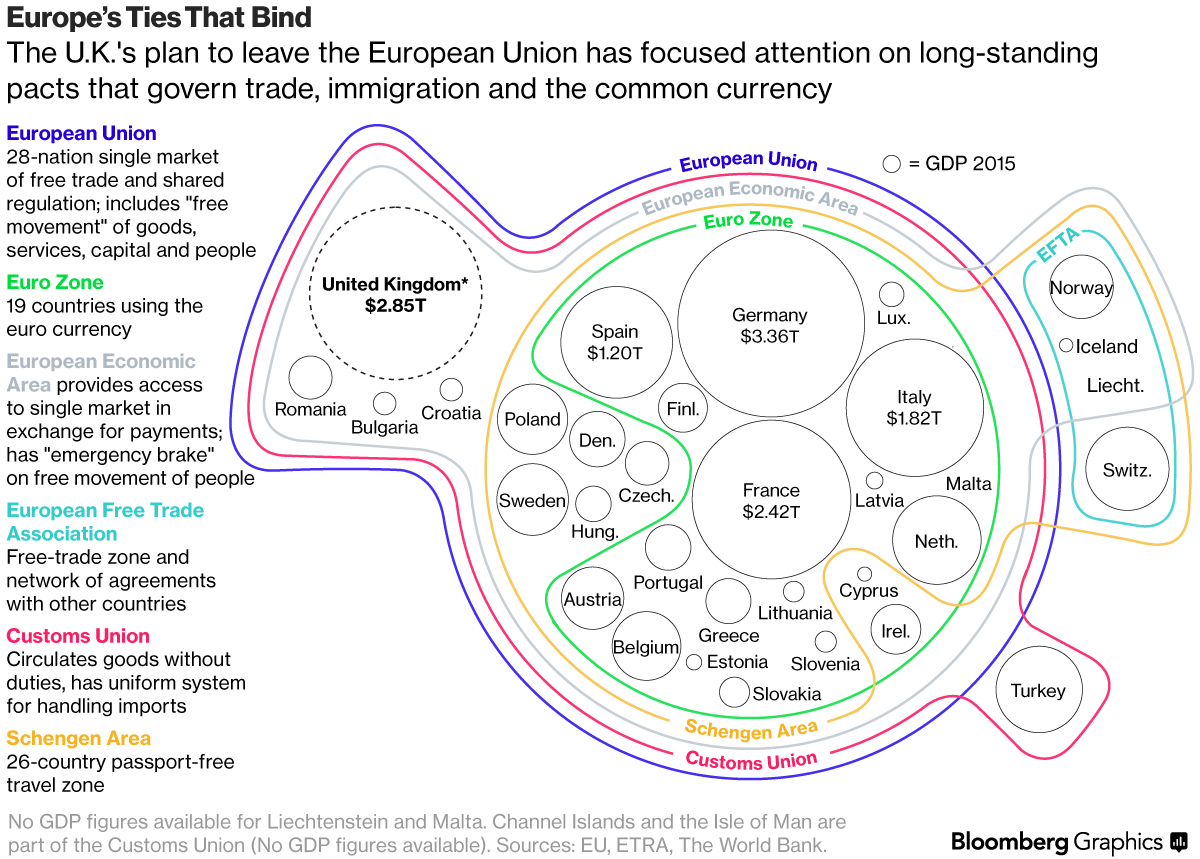 Ever since British voters chose to leave the bloc at a referendum in June, the Commission, the EU's executive arm, has made a point of refusing any informal talks before the U.K. invokes Article 50 of the EU's Lisbon Treaty.
May told her Conservative Party's annual conference in Birmingham, England, on Sunday that she would do that no later than the end of March. EU diplomats have suggested the U.K. government may want informal discussions before the trigger to get an idea of what a mutually acceptable deal might look like.
"Until this letter of notification arrives, there will be no negotiation," Schinas said. "Once it arrives we are prepared and ready to engage constructively and in good faith."
Sign up to receive the Brexit Bulletin, a daily briefing on the biggest news related to Britain's departure from the EU.
Before it's here, it's on the Bloomberg Terminal.
LEARN MORE