Emerging-Market Stocks Gain as China Data Lifts Economic Outlook
by and
Russian stocks, ruble advance as Brent crude prices rise

Colombian peso ends two-day advance as peace deal rejected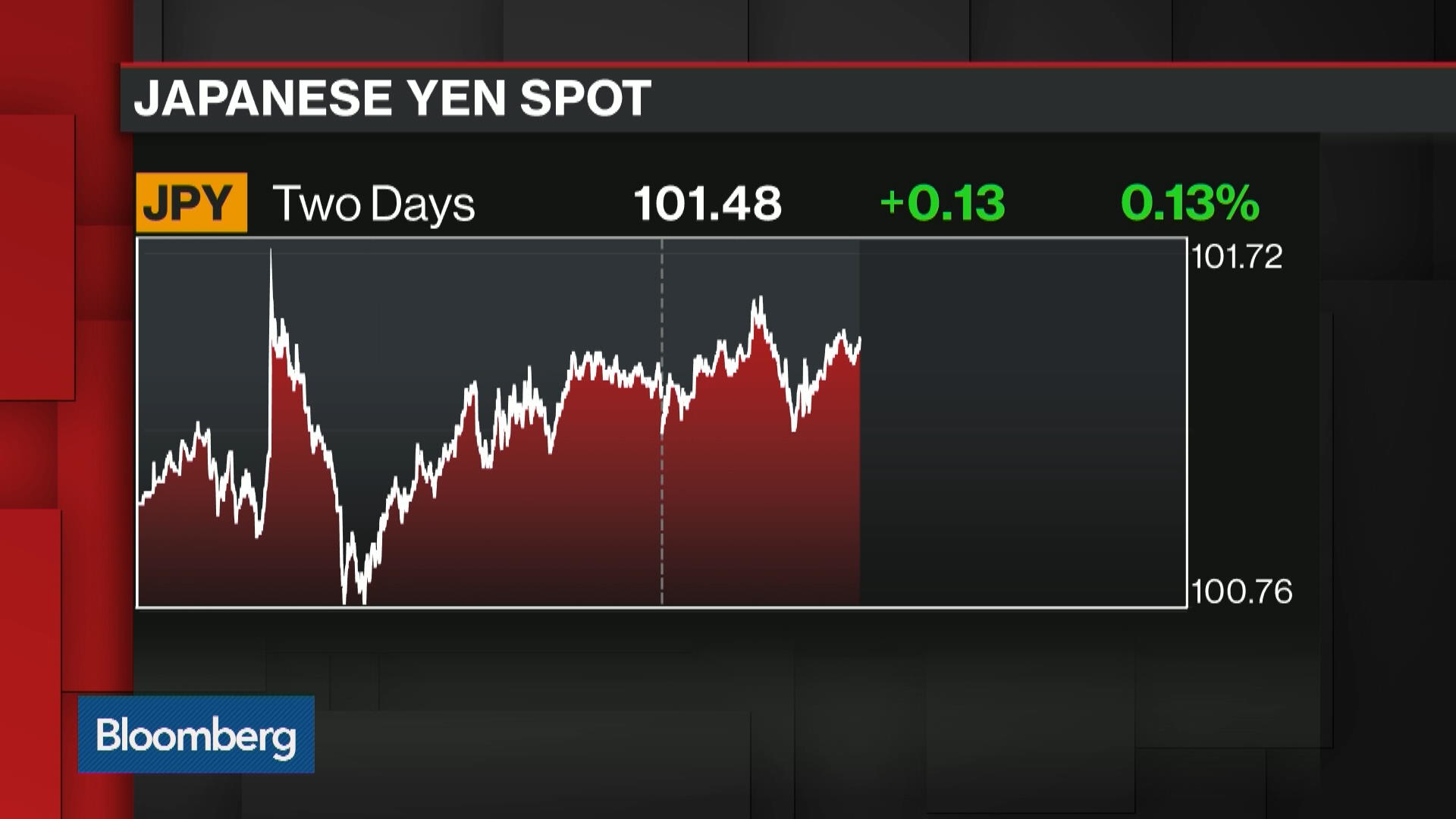 Developing-nation equities rose for the fourth time in five days as Brent crude selling for more than $50 a barrel boosted energy companies and a measure of Chinese manufacturing suggested an improving growth outlook for the world's second-largest economy.
The MSCI Emerging Markets Index posted its biggest increase in more than a week after a factory gauge in China stayed at the highest level in almost two years. Russia's ruble appreciated as crude extended a gain following OPEC's agreement to limit output. Egyptian shares advanced the most in the world as bets rose for a devaluation of the pound. Colombia's peso fell the most among currencies after voters rejected a peace deal with Marxist rebels.
An 8.3 percent third-quarter rally in emerging-market equities was driven in large part by bets the Federal Reserve will delay increases in U.S. borrowing costs as it and other global central banks maintain policies that have supported demand for riskier assets. An improving outlook for China adds to the momentum, with manufacturing data and other indicators from retail sales to housing prices helping ease investors' concern about the nation's economic slowdown after the government in Beijing sought to support growth by cutting interest rates and adding fiscal stimulus.

"Markets are becoming increasingly confident that growth in China is holding up well," said Per Hammarlund, the chief emerging-market strategist at SEB SA in Stockholm, who favors ruble bonds and the Brazilian real. "Oil prices are up, and that's fueling the rally in the ruble."
As many as 45 percent of the equities that contribute to the MSCI index aren't trading on Monday with holidays in China, South Korea and Malaysia.
A report Deutsche Bank AG may settle with U.S. regulators for less than half the amount investors had expected also helped underpin the positive sentiment, said Tony Hann, head of equities at Blackfriars Asset Management in London, whose Oriental Focus Fund has outperformed 94 percent of peers this year.
The MSCI Emerging Markets Index rose 0.9 percent to 911.61. The benchmark gauge has gained 15 percent this year and is valued at 12.4 times the projected 12-month earnings of its members. That compares with a 3.6 gain in developed-nation stocks in the MSCI World Index, which are trades at a multiple of 16.1.
ETF Inflows
Investors added money to exchange-traded funds that buy emerging market stocks and bonds in the five days through Sept. 30 at the slowest pace since the end of 2014. The gains extended the longest winning streak of increases in more than a year as inflows reached $21.3 billion over the past 18 weeks.
Tsingtao Brewery Co. jumped 6.5 percent in Hong Kong Monday as the Hang Seng China Enterprises Index advanced 1.1 percent. Taiwan's stock benchmark rose 0.7 percent. Equity gauges in Russia, India and Brazil each rose at least 0.4 percent.
The EGX 30 gained 3.2 percent in Cairo, the most since July 27, as bets rose that the government will devalue the pound as soon as this week. A measure of stocks in the Gulf Council Countries declined 2 percent to the lowest level since February, as Saudi shares moved deeper into their second bear market of the year.
The Colombian peso weakened 1.6 percent. The South American nation's currency ended a two-day advance after citizens narrowly rejected a peace agreement between the government and Marxist guerrillas by 50.2 percent to 49.8 percent in a weekend ballot.
'Not Expected'
"The rejection of the proposed peace deal was not expected nor discounted by the market," Goldman Sachs Group Inc., analyst Alberto Ramos wrote in a report. "We expect financial markets to react negatively."
The MSCI Emerging Markets Currency Index added 0.2 percent after completing a third straight quarterly advance on Friday. The South African rand rose 0.9 percent, after Renaissance Capital Chief Economist Charles Robertson said it may strengthen between 20 percent and 30 percent against the dollar over the next two years.
Russia's ruble gained 0.9 percent. Oil, the country's biggest export, rose 1.4 percent to $50.89 a barrel in London. Brazil's real strengthened 1.6 percent. The Mexican peso increased 0.5 percent.
The yield on 10-year Colombian local-currency bonds rose 19 basis points to 7.23 percent. The nation's assets had become a favorite of foreign investors this year as oil prices rallied and and speculation grew that the long-awaited peace agreement would end five decades of fighting.
Turkish Bonds
Turkish 10-year government bonds rose, pushing the yield down 11 basis points to 9.61 percent as food prices showed the biggest monthly drop seen in September, bringing annual consumer inflation to the lowest level in over a year and giving more leeway to monetary policy makers to cut borrowing costs this month. The yield on Russian bonds with similar maturity declined eight basis points to 8.09 percent.
The premium investors demand to own emerging-market debt over U.S. Treasuries narrowed three basis points to 332, according to JPMorgan Chase & Co. indexes.
Before it's here, it's on the Bloomberg Terminal.
LEARN MORE