Clinton to Decry Wells Fargo Fraud, Propose Curbing of Forced Arbitration
She will suggest regulations curbing clauses in contracts that make it difficult for workers and consumers to bring legal action against companies.
By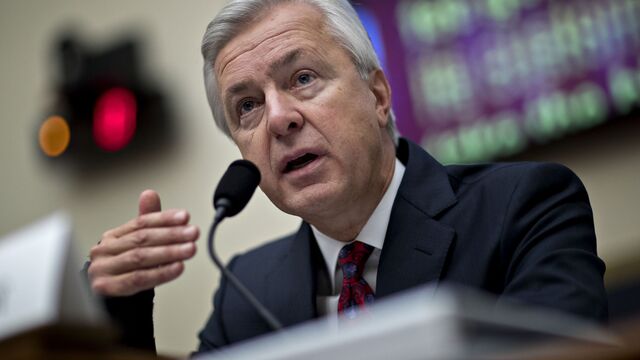 Hillary Clinton plans to go after Wells Fargo bank on Monday. 
At a campaign stop in Toledo, Ohio, the Democratic presidential nominee will unveil a measure aimed at curbing the prevalence of "forced arbitration" clauses in contracts that make it difficult for workers and consumers to bring legal action against companies and have been invoked by Wells Fargo when customers have tried to sue for damages related to the creation of 2 million fake accounts.
Clinton will also offer a new proposal to promote competition, address excessive market concentration and "reinvigorate" antitrust laws. The campaign did not offer further details on either proposal ahead of the candidate's speech.
Republican presidential nominee Donald Trump has repeatedly stated on the campaign trail that he favors a moratorium on new regulations until the economy shows "significant growth."
Clinton's speech in Toledo comes as she attempts to gain ground in the crucial swing state of Ohio, where she consistently trailed Trump in polls throughout September, and as Trump's business record faces new scrutiny following the New York Times' report that he recorded a $916 million loss in 1995 that may have allowed him to reduce his tax bills for nearly two decades. Clinton has long challenged Trump's treatment of workers and contractors, and the tax revelations add another dimension to her critique.
The trip to Toledo will also give Clinton a chance to weigh in on what her campaign describes as Wells Fargo's "unfair and abusive scheme," to which she has only responded in written statements and a letter to the bank's customers in which she said she was "deeply disturbed" by its practices and pledged to take action.
Judges have rejected lawsuits filed by Wells Fargo customers affected by bank workers' creation of false accounts because those customers agreed to submit any disputes to an arbitrator when they signed contracts for legitimate accounts with the bank. Testifying before the Senate Banking Committee last month, Wells Fargo Chief Executive Officer John Stumpf would not agree to stop enforcing the clause.
Top Senate Democrats including Patrick Leahy, Sherrod Brown and Elizabeth Warren wrote to Stumpf, calling for action on the issue and pointing to it as a reason why the creation of false accounts went on for years. "There can be little doubt ... that the ability to force customers into secret arbitration proceedings allowed Wells Fargo to continue its outrageous practices with impunity for far too long," the senators said.
Clinton will also make a stop Monday in Akron, the hometown of Cleveland Cavaliers star LeBron James, who endorsed her on Sunday.


Before it's here, it's on the Bloomberg Terminal.
LEARN MORE