Why Build When You Can Buy? Consumer Companies Snap Up Sustainable Brands
If they've already built it, why try to build a competitor?
by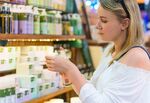 Consumer loyalty to products they think are healthier and more sustainable — and willingness to pay a premium for those products — is goosing acquisitions in the sector.
Purchases of sustainable products companies represented almost 7 percent of consumer deals this year, up from less than 5 percent last year, according to an analysis by San Francisco investment bank Headwaters MB. Consumer packaged goods company Unilever NV is the latest to join the trend, announcing a deal to acquire private personal-care company Seventh Generation Inc. last week.

The deal bolsters Unilever's expansion in natural products and lets the company enter the diapers market at a time when it has been looking to grow its personal-care product sales, Bloomberg Intelligence analyst Deborah Aitken said.
Consumers will often pay about a 20 percent premium for sustainable products, said William Harrison, head of consumer investment banking at Headwaters. It's harder for companies to build their own sustainable brands because "to some degree, certain brands are hardwired in consumers' mindsets as just not being healthy," Harrison said. "If the brand is not authentic to the DNA of a company, sometimes it's hard to have that translate over to the consumer."
As large brands see themselves start to lose market share to sustainable competitors, the imperative to acquire a brand becomes even greater, he said.
The deals have also been a boon for sustainable startups and their investors. Once a sustainable company gets about $100 million to $200 million a year in annual revenue, it becomes tougher to compete with larger consumer companies, said Jeffrey Hollender, co-founder of Seventh Generation.
"There is a tipping point in which a global company can create value at an accelerated rate," Hollender said. Unilever's pending acquisition is also a win for Al Gore and David Blood's Generation Investment Management LLP, which invested $30 million in Seventh Generation in 2014.

This story originally ran in Bloomberg Brief: Sustainable Finance. Read the original here.
Before it's here, it's on the Bloomberg Terminal.
LEARN MORE