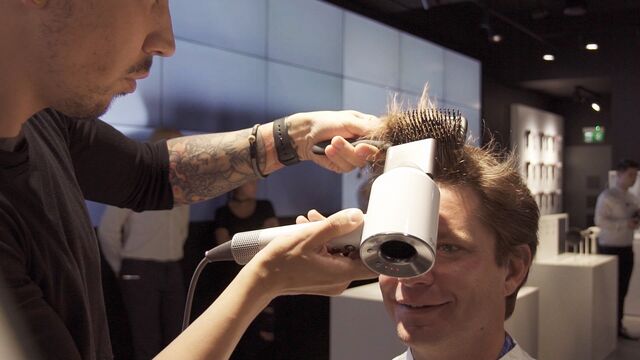 Tucked into the British countryside, the town of Malmesbury doesn't scream technology paradise. But one local spot is among the most advanced research centers in the world, and that's the headquarters of Dyson, the famed maker of vacuum cleaners, air purifiers, and hand dryers.
Hello World host Ashlee Vance paid a visit to the top-secret Dyson labs to learn about the company's latest creation: the Supersonic Hair Dryer. It took Dyson four years and $70 million to design and build the machine. Through the use of sensors and a powerful  but tiny electric motor, the Supersonic dries at an optimal temperature for soft, shiny hair, Dyson boasts.
Here, Vance puts the machine to the test, while exploring Dyson's exotic labs alongside its top engineers.
Before it's here, it's on the Bloomberg Terminal.
LEARN MORE