Five Things You Need to Know to Start Your Day
Get caught up on what's moving markets.
by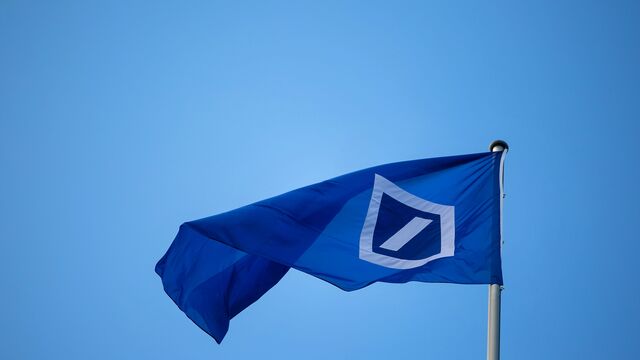 Want to receive this post in your inbox every morning? Sign up here.
Deutsche Bank drops below €10, it's risk-off in markets, and the yuan is about to join the big league. Here are some of the things people in markets are talking about today.
Deutsche Bank
Shares in German lender Deutsche Bank AG dipped below €10 and its riskiest bonds dropped as concerns about the lender's ability to withstand mounting legal costs lead to some hedge funds reducing their exposure to the bank. Chief Executive Officer John Cryan said the bank has never had as safe a balance sheet, adding that there is "no basis" for media speculation on clients leaving. In a possible sign of wider market tensions for European banks, dollar liquidity provided by the ECB jumped significantly this week. 
Risk off
The pressure on Deutsche Bank is pushing down equity markets across the globe. Overnight, the MSCI Asia Pacific Index dropped 1.1 percent while Japan's Topix Index fell 1.5 percent. In Europe, the Stoxx 600 Index was 0.9 percent lower at 5:56 a.m. ET as the fall in bank shares spoiled the end of the index's best quarter for lenders in 18 months. S&P 500 futures were little changed. In the bond market, yields on German sovereign debt dropped to the lowest level since July.
Yuan day
Several years of work by Chinese authorities will bear fruit tomorrow when the yuan joins the International Monetary Fund's Special Drawing Rights basket of currencies — alongside the dollar, euro, yen and pound. Gaining recognition as a reserve currency does not guarantee wider adoption for transactions, as the Japanese yen shows, with that currency still accounting for just 4 percent of global reserves. Where the yen stalled, China hopes the yuan will flourish as it seeks to become an alternative to the dollar.
U.K. deficit widens
The U.K. current-account deficit widened to 28.7 billion pounds in the second quarter, the Office for National Statistics said this morning. Separately, the ONS also revised second-quarter economic growth higher, to 0.7 percent from 0.6 percent. The numbers come as, almost 100 days after the referendum on E.U. membership, firms remain in the dark as to what a Brexit will actually look like. The pound was trading broadly unchanged at $1.2974 at 6:30 a.m. ET.
Coming up...
The Fed's preferred inflation gauge, the core PCE deflator, is expected to to have picked up to 0.9 percent when the number is published at 8:30 a.m. ET. Personal income and spending are due at the same time, with economists expecting both to have slowed in August. At 10.00 a.m. the latest University of Michigan consumer-sentiment report is due.
What we've been reading 
This is what's caught our eye over the last 24 hours.
Before it's here, it's on the Bloomberg Terminal.
LEARN MORE