business
Commerzbank Scraps Dividends Through 2019 as CEO Slashes Jobs
By , , and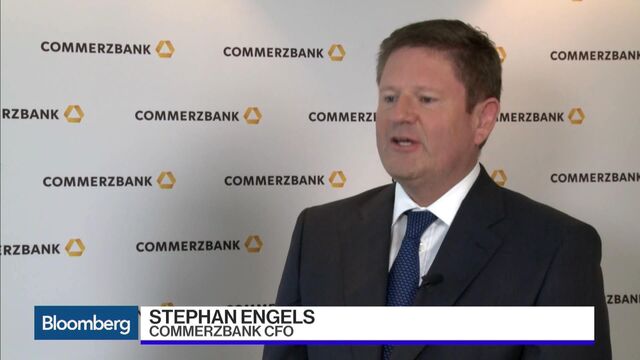 Commerzbank AG affirmed plans to shed 9,600 jobs and said the company won't consider resuming dividend payments until it has carried out most of the job cuts in 2019.
Next year and 2018  "will be the two main restructuring years," Chief Financial Officer Stephan Engels said in a Bloomberg Television interview in Frankfurt. "When we finish those three years, it is the right moment to discuss" dividends again.
Commerzbank plans to reduce about one in five jobs, suspend dividends and shrink securities trading in the biggest overhaul since its bailout. Impairments of 600 million euros ($671 million) to 700 million euros to goodwill from its acquisition of Dresdner Bank eight years ago will probably result in a third-quarter loss, the lender said on Friday after the supervisory board approved Chief Executive Officer Martin Zielke's plan.
The company's shares dropped as much as 8.5 percent in Frankfurt on Friday, bringing the decline this year to 41 percent. Deutsche Bank AG dipped below 10 euros for the first time ever on Friday. The negative market sentiment on banks is "very short term," Engels said in the interview.
Commerzbank plans to offload the parts of the investment bank that will become too capital heavy in the future. The bank is separating its equity-market business to sell in "whatever form," the CEO said at a press conference Friday. That entity won't include the commodity business which offers hedging products.
When the overhaul is complete, Commerzbank will be no bigger than it was before its 2008 acquisition of Dresdner Bank. The company's struggles, along with those of cross-town competitor Deutsche Bank, reflect an industry still wrestling with the legacy of the financial crisis and riven with structural defects of Germany's three-pillar banking system. That has only deepened the effect of negative interest rates and stiffer regulation for financial institutions.
Before it's here, it's on the Bloomberg Terminal.
LEARN MORE